'No Nazis: ' Hawaii cafe flamed for anti-Trump sign
13 days ago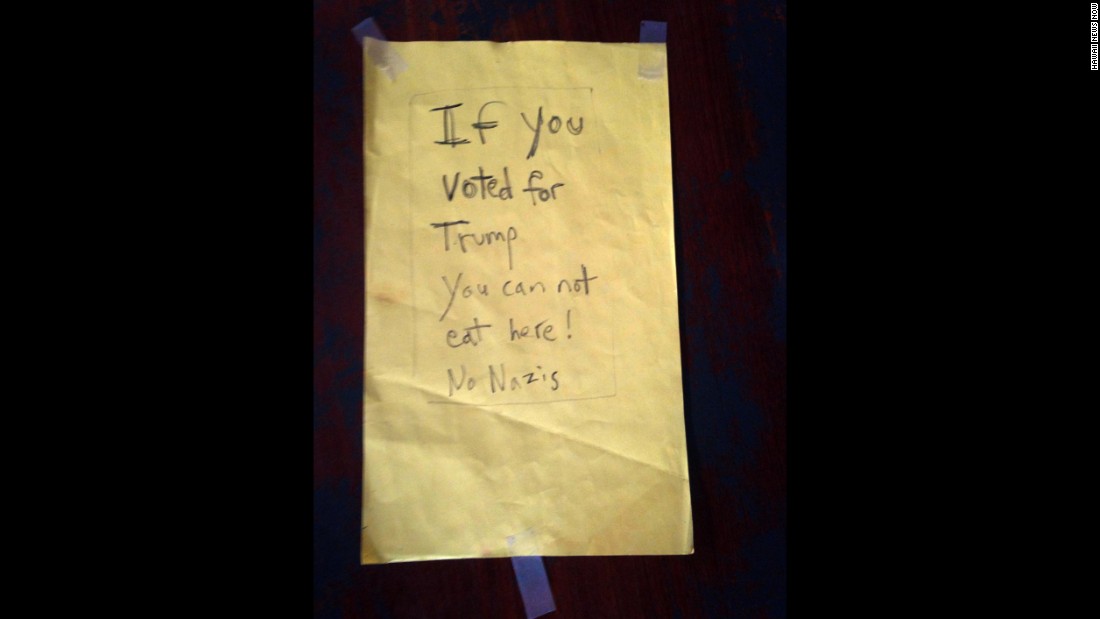 ( CNN) The yellow piece of paper hung in the window of the Cafe 8 1/2 in Honolulu, Hawaii. From a distance, it was scarcely noticeable among other handwritten signs and notes strewn about the restaurant. But up close, it bore a warning:
"If you voted for Trump, you are not able to eat here! No Nazis"
Bump fire stocks found on Las Vegas shooter's guns
22 days ago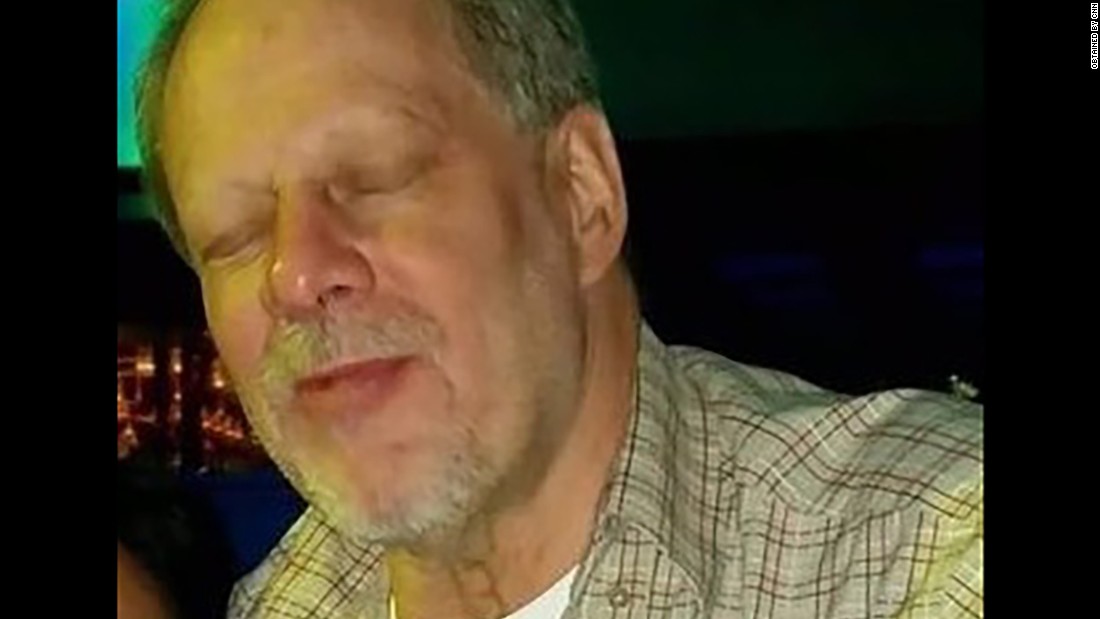 (CNN)We know that Las Vegas shooter Stephen Paddock assembled a small arsenal in room 32135 of the Mandalay Bay Resort and Casino, where investigators found 23 weapons, including multiple rifles and a handgun.
What kinds of guns were they? Authorities haven't told us yet.
But the sounds of gunfire from videos of the attacks offer a clue.
What automatic fire sounds like
It's obvious that the gunfire is automatic fire, retired ATF special agent Sam Rabadi told CNN's "New Day" after anchor Alisyn Camerota played a short video of the shooting. She said experts who analyzed it said you can hear 90 gunshots in just 10 seconds.
Richard Vasquez, a former chief of firearms technology for the ATF, said "without a doubt it was automatic fire," but it's hard to determine any more specifics about the weapons used because the videos are shot from so far away and there are lots of gunshot echoes.
The difference between semi-automatic weapons and automatic weapons is
what happens when you pull the trigger
. On semi-automatic weapons the trigger has to be pulled every time to fire a round. On automatic weapons, the trigger has to be pulled and held only once to fire off several rounds.
Sales of automatic weapons are banned in the US. Sales of semiautomatic, or assault weapons, are legal in most states,
including Nevada
.
But just because the gunfire sounded automatic doesn't necessarily mean that Paddock used automatic weapons.
It's possible Paddock took the semi-automatic weapons he was known to have bought legally and used special tools to convert them to automatic weapons, Rabadi said.
How to make guns automatic
"There are a number of ways to do it," he said. "There are some accessories that are available on the market, such as a bump fire stock or a slide fire. That is an accessory that can be used to modify a weapon like an AR-15 to allow it to fire in rapid succession or automatic fire."
These tools are legal and can be purchased online or from a manufacturer, Rabadi said, who explained that the accessories work by using "the gun's own inertia to slide back and forth and allow the firing of the weapon in rapid succession."
These accessories are legal under the National Firearms Act, but Rabadi noted they didn't exist when the law was enacted in 1934.
"As technology has come through in the last number of years I believe the original authors of the act probably did not envision this kind of accessory being used for modifications of this sort," he said.
Rabadi also said such tools are often used by sportsmen who want to modify their weapons for activities like target practice.
Twelve bump fire stocks were found on firearms recovered from Paddock's hotel room, said Jill Snyder, the special agent in charge of the Bureau of Alcohol, Tobacco, Firearms and Explosives' San Francisco field office.
Snyder said authorities are still determining which firearms were used in the shooting.
Read more: www.cnn.com
Professor's artwork uses US flags to stimulate KKK-style hoods
23 days ago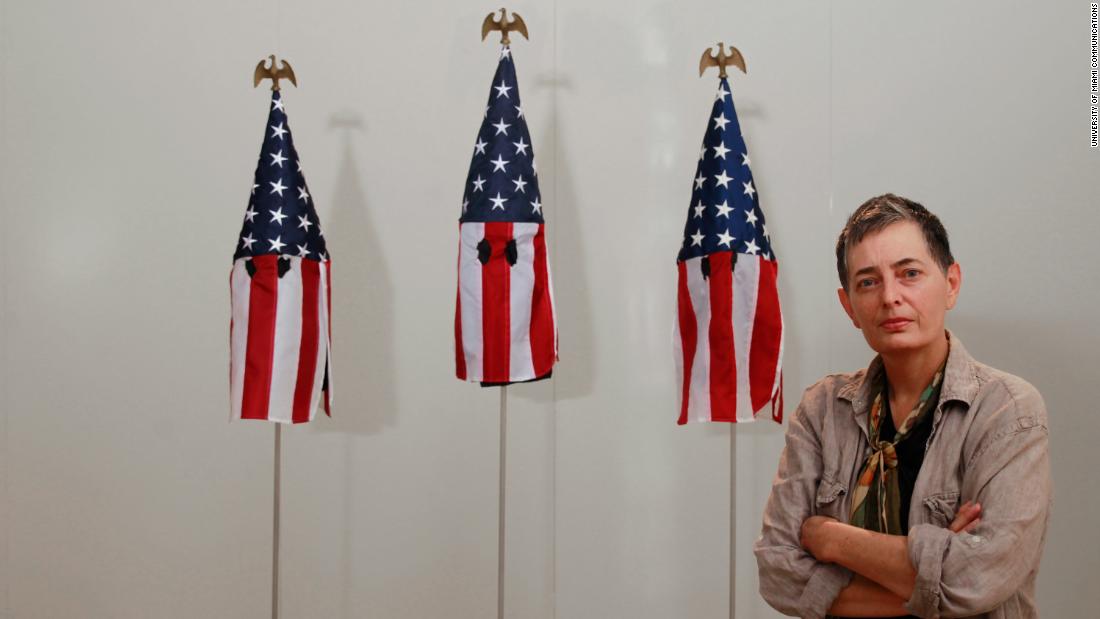 ( CNN) A University of Miami assistant professor is eliciting plenty of dispute and debate with an artwork that mixes the Stars and Stripes with a KKK symbol — and she says that was exactly the idea.
Three American flags sewed into Ku Klux Klan-style hoods stand in the window of a
faculty art exhibit
in Miami's historic Wynwood Art District. Visible from outside the gallery, they nabbed headlines even before the show opened October 23.
And the titled "American Mask" piece by Billie Grace Lynn still stands in the window — where it will remain until the exhibit's end on November 12.
This hero teacher took down a gunman in a high school cafeteria
25 days ago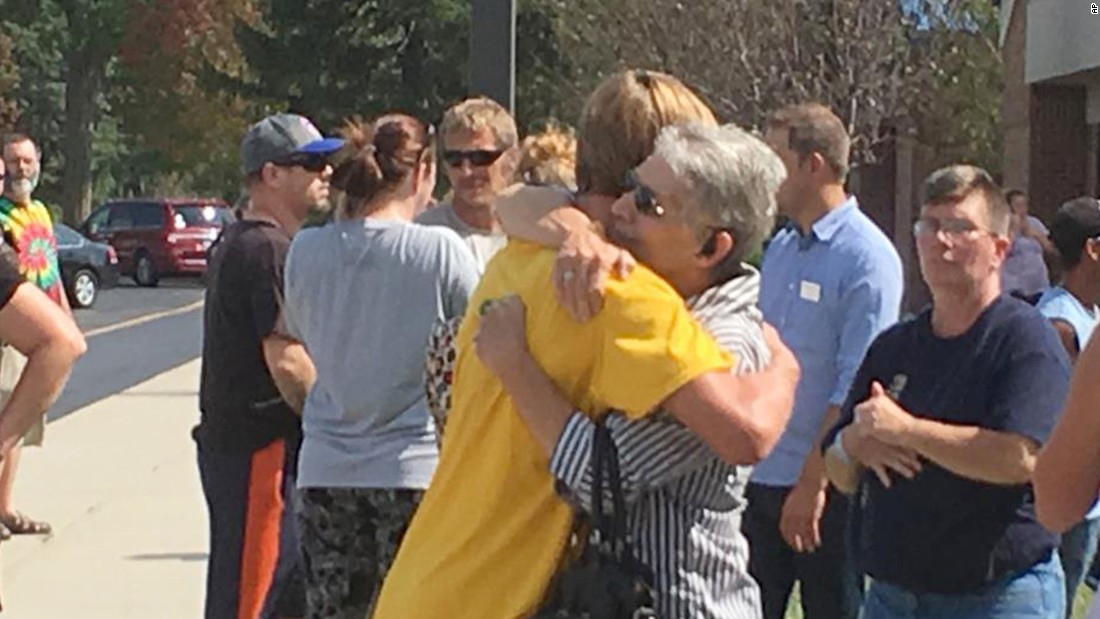 (CNN)The shots were first heard Wednesday morning in the Mattoon High School cafeteria. Angela McQueen, a teacher, and a school resource officer headed to the cafeteria to investigate.
McQueen sprung into action and took down the student as fellow pupils and staff fled, Larry Lilly, supt. for Mattoon Community Unit School District 2, said at a news conference this week. The school resource officer then stepped in and disarmed the student.
"Lives were saved by a quick response of a teacher here," Mattoon Police Chief Jeff Branson said during the news conference. "If that teacher had not responded as quickly as they had, I think the situation would have been a lot different."
One student was struck by gunfire that day, he said. The student was found in the school's parking lot and hospitalized, where he is recovering.
McQueen's mother, Barbara McQueen, told CBS Morning News that her daughter "just took action" because she was worried the student would kill somebody.
"I don't think she even gave it a thought because when she saw the gun, I am sure it was like 'Oh my goodness, we are not going to have another Sandy Hook," her mother said. "She just reacted instinctively."
McQueen, who teaches geometry and algebra, has been at Mattoon High School for 10 years, according to the school's website.
McQueen earned a bachelor's degree in mathematics and physical education at Eastern Illinois University, where she also received a master's degree in educational administration.
In McQueen's biography on the school's website, she was asked to describe why she became a teacher.
She wrote: "I wanted to make the world a better place. There are so many negative influences in the world. I wanted to provide a positive role model as well as try to make math fun and engaging for students."
Police said the student shooter has been taken into custody, and the investigation continues.
Meanwhile, at Mattoon High, students returned to campus this week with balloons to honor the teacher, CBS Morning News reported.
"Mrs. McQueen is like Chuck Norris, basically," the student told the news station. "She's the hero, too."
Read more: www.cnn.com
Orlando's Pulse: Gay nightclub and community partner
25 days ago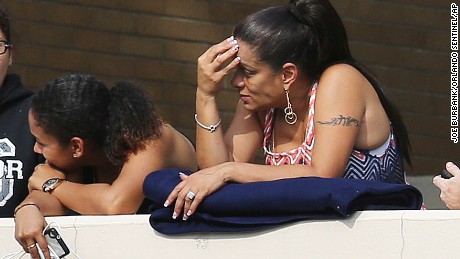 (CNN)The Orlando nightclub that became the scene of the worst mass shooting in U.S. history on Sunday morning saw itself as a gay sanctuary.
It's co-owner, Barbara Poma, opened Pulse on Orange Avenue in 2004 in memory of her brother John, who died of AIDS, with the idea that it would be a safe place, an educational and community venue and the "hottest gay nightclub in Orlando."
She saw her own family's embrace of her gay brother despite cultural misgivings as evidence that broad acceptance was also possible in the larger society.
"Being raised in a strict Italian family, being gay was frowned upon," the Pulse Orlando website says. "However, when John came out to his family and friends, the family dynamic transitioned from a culture of strict tradition to one of acceptance and love."
The website says Poma opened the club "to keep her brother's spirit alive" after he died in 1991, coining the name Pulse to describe his heartbeat, "reverberating throughout the club."
The club was designed to embrace the gay lifestyle and also to be a community partner. It refers to itself as more than "just another gay club."
From party scene to community partner
Poma had come of age partying with her brother in what was then the gay underground party scene of Fort Lauderdale, Florida, but Pulse strove to be more than the hottest party scene; the venue also served as a spot for LGBT community and educational events.
It has worked with organizations ranging from Breast Cancer Awareness and Make A Wish to Come out with Pride and Gay Games Orlando 2018.
"Our mission at Pulse is to continue to raise the bar of awareness and be a part of our community in any way possible," the website says.
The club might be best known for its power party atmosphere and its weekly themed performances.
On the night of the shooting, the theme was Latin Night (Dominican Pride was scheduled for next Saturday). The party advertised the main entertainment as The Princess, a drag queen from Chicago, $5 martini specials until midnight and $5 skybombs all night with "Orlando's hottest shot boys" serving.
"Experience Pulse, a world of fun and fantasy," its website says.
Read more: www.cnn.com
Revised travel ban rolls out to a muted response at US airports
1 month, 3 days ago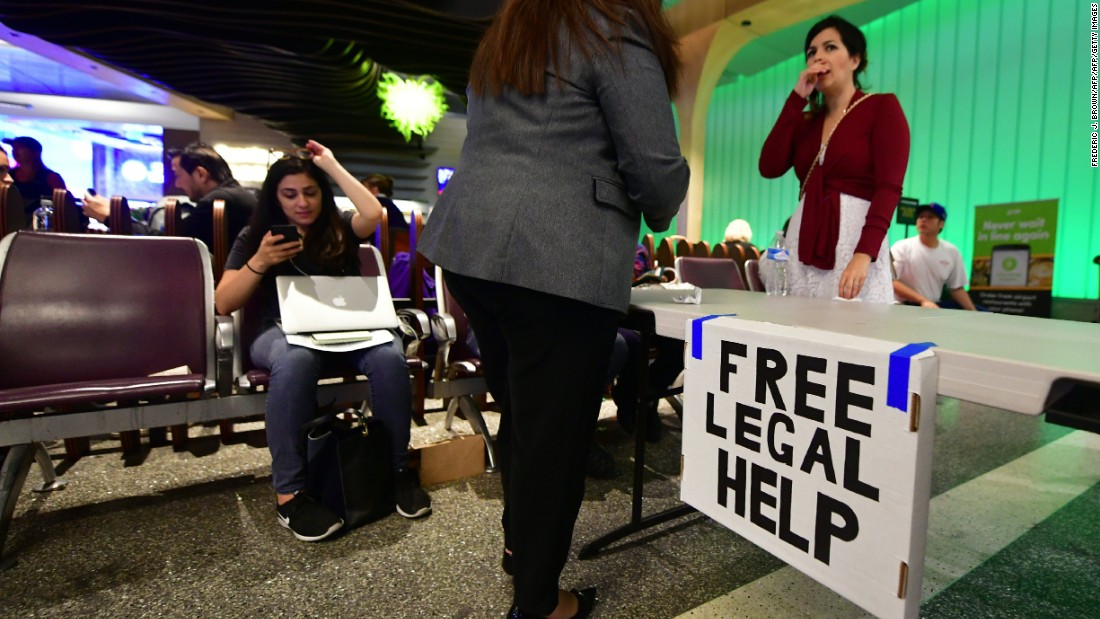 (CNN)As the revised version of President Donald Trump's travel ban went into effect Thursday night, the public reaction was muted compared with the massive protests that erupted in January.
Small groups of lawyers and volunteers gathered at the arrival terminals of major airports including Chicago, San Francisco, New York and Los Angeles.
Lawyers had signs in different languages that read: "Do you need an attorney?" and "Free Legal Services" in order to reach people who might be affected by the latest iteration of the travel ban.
At the San Francisco airport, signs were posted in the international terminal containing a phone number for people affected by the travel ban to call.
"It's a very confusing situation," Zahra Billoo, executive director of the San Francisco Bay Area branch of the Council on American-Islamic Relations
told CNN affiliate KPIX.
"We are here to monitor the implementation of what we call Muslim Ban 2.0 and to offer legal advice to anyone who may be affected or have questions."
Scattered protests broke out in New York's Union Square and Los Angeles International Airport (LAX) on Thursday, but they were far smaller in scale compared to
the ones in January, when thousands swarmed airports
around the country in reaction to Trump's rollout of the travel ban.
Outside the LAX international terminal, a small group of protesters screamed, "No Muslim ban. No border wall."
Earlier this year, the roll-out of t
he initial travel ban
caused chaos and confusion through US airports, American law enforcement agencies and foreign countries. The ban was much more extensive, initially banning citizens from seven Muslim-majority countries for 90 days and all refugees for 120 days.
On Thursday, U.S. District Court Judge Derrick Watson ordered the Justice Department to respond by Monday to the state of Hawaii's motion to clarify the scope of the travel ban that went into effect at Thursday night. Judge Watson will grant Hawaii an opportunity to reply by July 6.
Hawaii Attorney General Douglas Chin filed the motion Thursday afternoon, asking the court to clarify that the federal government may not enforce the controversial bans against grandparents, grandchildren, brothers-in-law, sisters-in-law, aunts, uncles, nieces, nephews, and cousins of people currently living in the United States.
The following categories of travelers are excluded from the travel ban:
— US citizens
— Legal permanent residents (aka green card holders)
— Current visa holders
— Any visa applicant who was in the US as of June 26
— Dual nationals
— Anyone granted asylum
— Any refugee already admitted to the US (or cleared for travel by the State Department through July 6)
— Foreign nationals with "bona fide" family, educational or business tie to the US.
Read more: www.cnn.com
Report: Dylann Roof told expert he was a sociopath , not autistic
1 month, 3 days ago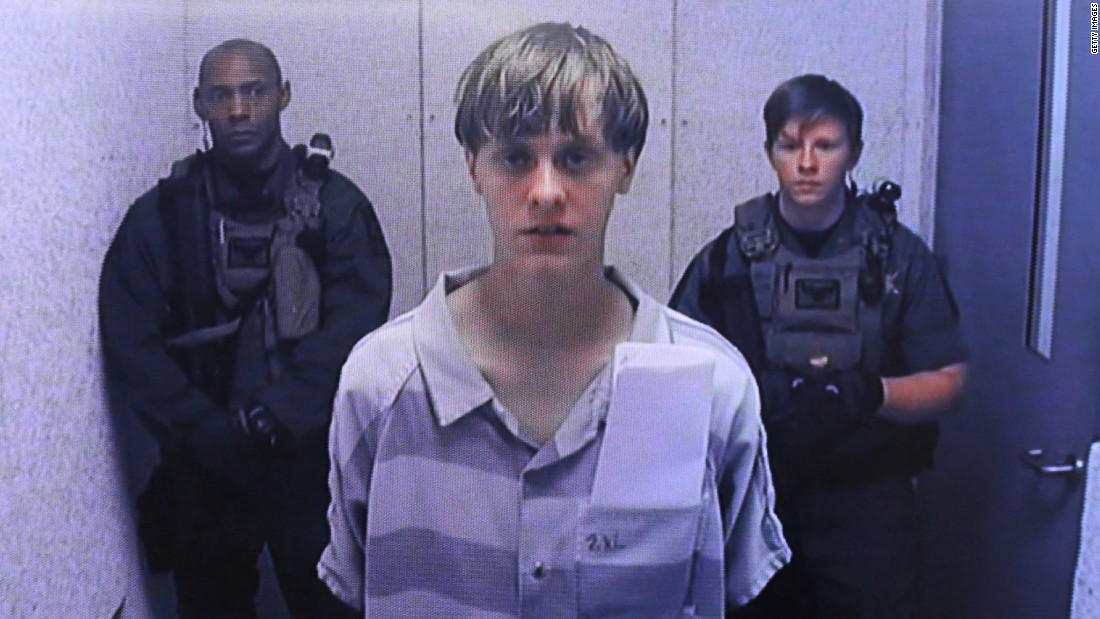 Charleston, South Carolina( CNN) Dylann Roof told his daddy during a November prison visit, before he was convicted of gunning down nine people in a church, that he was going to do something to make it worse.
His father asked him what was wrong with him, handed the phone to his mother and walked away. Roof's mother asked what he'd said to stimulate his father scream before his dad promptly returned and took the phone.
"Buddy , nothing could be any worse than what you've already done. You know whatever you've done reflects on us as a family. Don't be a f *** ing dumb-a **, " Ben Roof told his son. "I don't know what you could f *** ing do to make it worse, but don't do it."
Chilling moments from Dylann Roof's trial
Dylann Roof sentenced to death
Charleston church massacre: A timeline
Dylann Roof: 'I do not regret what I did'
Terror attack at San Francisco's Pier 39 thwarted, federal authorities say
1 month, 8 days ago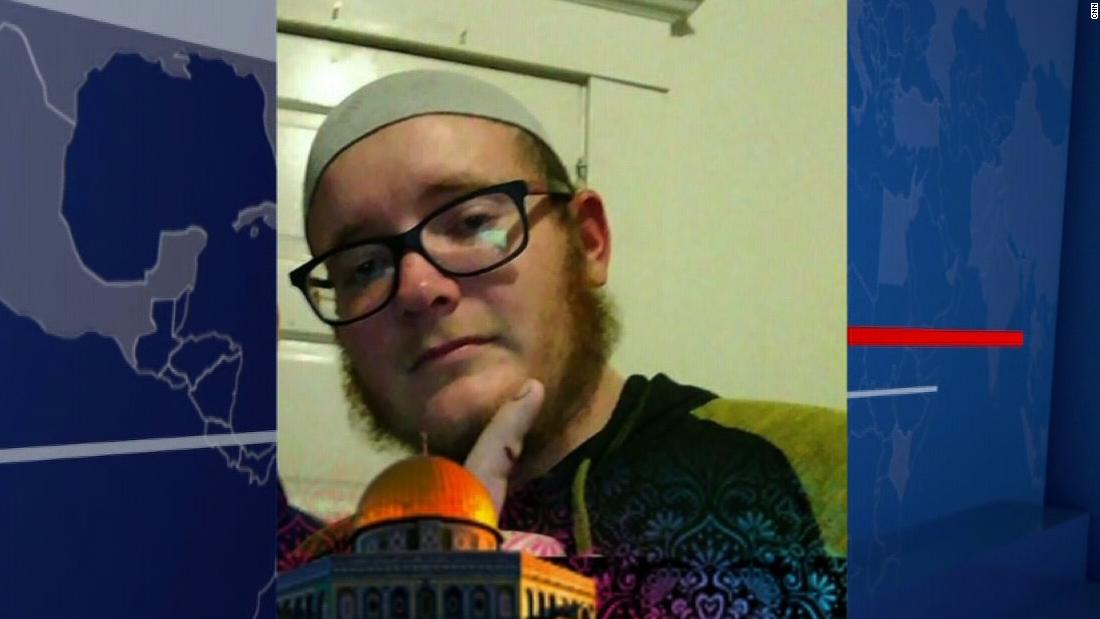 (CNN)A former US Marine talked with an undercover FBI employee about carrying out a terror attack over the holidays at Pier 39, a busy shopping and tourist area in San Francisco, according to an affidavit filed in US District Court in California on Friday.
Everitt Aaron Jameson, 26, of Modesto, California, was arrested and charged with attempting to provide material support to a foreign terrorist organization, the Justice Department
said in a news release
.
Though there are no additional known threats to the city, San Francisco police will be increasing their presence in light of the alleged terror plot, acting Mayor London Breed said in a statement. The spokesperson for the local FBI office said there are no known credible threats in the Bay Area.
CNN has not been able to contact Jameson's lawyer for comment.
The FBI started watching Jameson in September after becoming aware of social media activity in which he "liked" or "loved" posts about terror attacks and ISIS, the affidavit said. Undercover employees of the FBI posed as supporters of ISIS and contacted Jameson, the affidavit said.
Jameson met with an undercover employee on December 16 and told them he wanted to conduct a terror attack using weapons and explosives at Pier 39, the affidavit said.
Jameson, saying he was familiar with the layout of the site, wanted to use explosives to "funnel" people into a location where he could inflict casualties, the affidavit said. "Jameson also stated that Christmas was the perfect day to commit the attack," the affidavit said.
Jameson said he'd just started working as a tow truck driver, which could help in the attack, the affidavit said. He expressed loyalty to ISIS and its leader, Abu Bakr al-Baghdadi, and offered to donate money and contribute his firearms skills, the affidavit said.
Jameson had served in the US Marines in 2009 and attained a sharpshooter rifle qualification. He was later discharged for fraudulent enlistment because he failed to disclose a latent asthma history, the affidavit said.
He asked the undercover agents to provide an assault rifle and explosives and sent them photos of what appeared to be Pier 39, the affidavit said.Jameson told the agent that he would be willing to write "a statement to the brothers," the affidavit by an FBI agent said.
After several communications on December 18, Jameson appeared to back out, telling an undercover agent, "I also don't think I can do this after all. I've reconsidered," the affidavit said.
On December 20, authorities searched his home in Modesto and found firearms, empty magazines, ammunition and fireworks, the complaint said.
They found a will and a handwritten letter that said "you've allowed Donald Trump to give Al Quds away to the Jews," apparently a reference to the President's decision to recognize Jerusalem as the capital of Israel. The letter writer, identified as Abdallah Abu Everitt Ibn Gordon Al-Amriki, goes on to say, "We have penetrated and infiltrated your disgusting country."
During the search, Jameson talked about supporting ISIS and terrorism and said he would be happy if the attack were carried out.
Jameson remains in custody. He appeared in court on Friday for a first appearance and is scheduled for a detention hearing December 28 and a preliminary hearing January 5.
If convicted, Jameson could be sentenced to 20 years in prison and fined $250,000, the Justice Department said.
Read more: www.cnn.com
Las Vegas massacre: Families, investigators still asking why
1 month, 11 days ago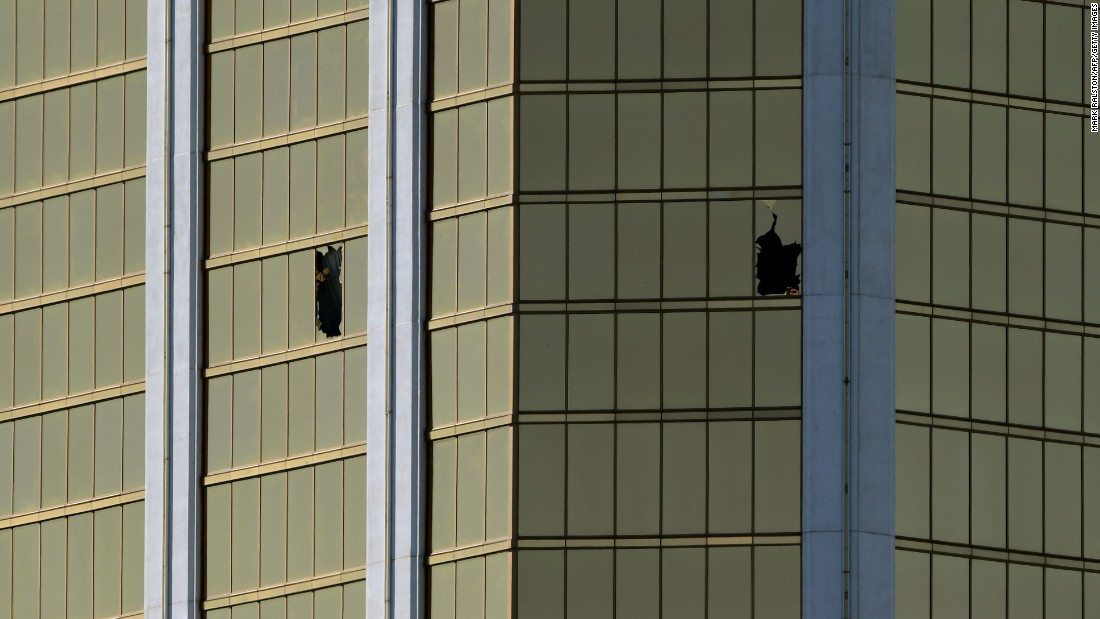 ( CNN) Athena Castilla struggles to concentrate, the words slipping from her sentences as she tries to describe her sister, Andrea.
Andrea Castilla was celebrating another year of life, her 28 th birthday, with her boyfriend and her sister at the Route 91 Harvest country music festival. "It was a perfect weekend, " says Athena. She pauses and winkings, remembering.
The mastermind behind a lot of those fake news stories all over Facebook
1 month, 17 days ago
This year, fake news tales marred the election and continue to propagate dangerous conspiracy hypothesis. The man behind many of them? A 40 -year-old Hillary Clinton voter who lives in a Los Angeles suburb with his family.
On Monday's Full Frontal with Samantha Bee, Jestin Coler, who has created dozens of fake-news sites, sat down for an interview about the inflammatory narratives. When called out for the information he's making up, he said "my point from the beginning was to educate customers on content. How to identify these fake versus real( stories ). "
He seems to distance himself from any impact these fake tales have on real life( such as in #Pizzagate) and insures himself as simply infiltrating conservative and alt-right readers' feeds with garbage and satire about their beliefs.
The Bee segment came a few weeks after NPR tracked down Coler at his home and asked him more about this seamy business.
He told NPR, " The whole idea from the start was to build a site that could kind of infiltrate the echo chambers of the alt-right, publish blatantly or fictional stories and then are allowed to publicly denounce those narratives and point out the fact that they were fiction."
One of his more egregious narratives that constructed the rounds on Facebook was "FBI Agent Suspected In Hillary Email Leaks Found Dead In Apparent Murder-Suicide" from Denverguardian.com. You'd think that's the Denver Guardian 's website, but it's not. It's entirely fake; one of the many fake news sites Coler created to look similar to legitimate online news sites like USAToday.com.co and WashingtonPost.com.co.
Coler's company, Disinfomedia, is one of the biggest fake-news industries with about 25 domains including his main site, National Report, he told NPR . He has 20 to 25 novelists, whose identities are kept private, and many of their right-wing conspiracy-based tales bring in millions of page opinions, which make cash. He told NPR he makes anywhere from $10,000 to $30,000 a month off the sites.
He has spoken to the media about their own problems with fake news, but under a fake name, Allen Montgomery, NPR reported. This Montgomery character even has a fake Facebook profile.
On his LinkedIn account, Coler claims to have a bachelor's degree in political science and to have freelanced for various publications including International Yachtsman magazine.
He told the radio station he's considering getting out of the fake-news business, but it has nothing to do with the outcome of the election, which he doesn't feel complicit in. He predicts his deviation wouldn't mean much. Person else would step in and keep the fake news going.
Friends
Ingenuity
We Love to Surf