Zanele Muholi's best photo: out and proud in South Africa
11 days ago
Attiya Khan: why I tackled the boyfriend who beat me- and made a film about it
1 month, 5 days ago
For the two years Attiya Khan was with Steve, he abused her daily. So why did she choose to make a documentary about an experience that nearly killed her?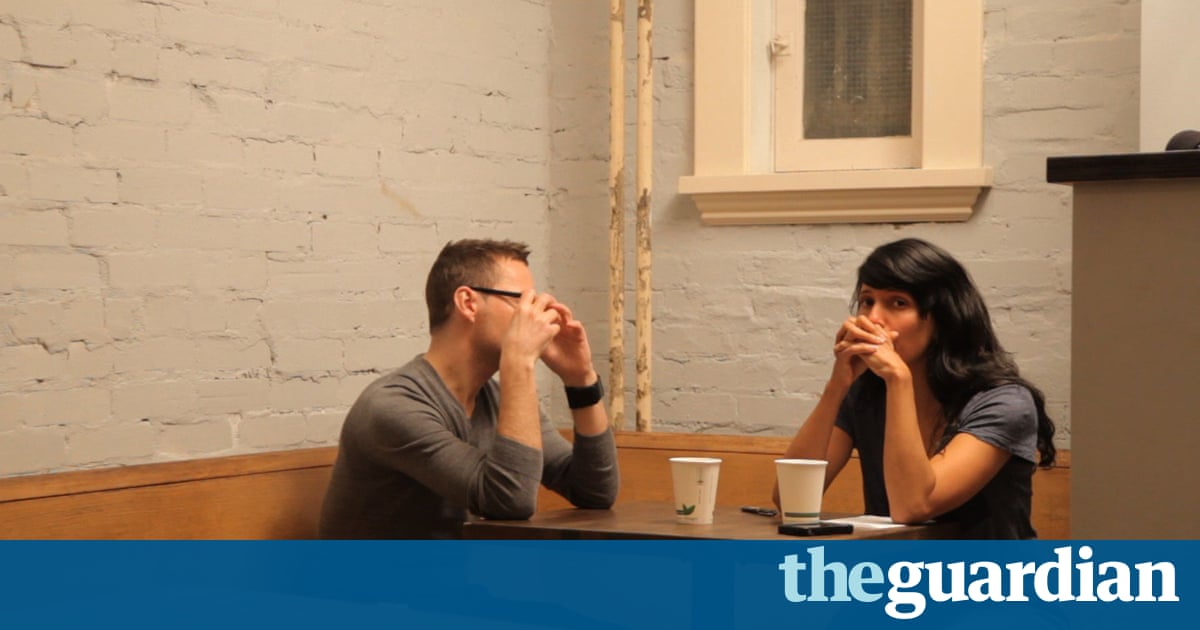 Attiya Khan was 16 and a high-school student in Ottawa when she began dating Steve. He was a year older, he was funny, he was smart, he was her first real boyfriend. They started living together almost immediately- and the experience nearly killed her.
For the two years they were together, Steve abused Khan daily. He punched her, he hurled racist slurs against her, he strangled her until she passed out. She was often afraid for her life. Aged 18, Khan operated from the relationship; literally kicked off her heels and ran. And then, 20 years later, in 2013, Khan stopped running. Instead she sat down with Steve in front of a camera and asked: why? Why had he hurt her? Was he sorry for what he'd done?
The result of Khan's conversations with Steve is A Better Man: an intensely personal documentary that's often difficult to watch. But the movie isn't just about one female, about one relationship: it's a call to action for abusive humen to stand up and take responsibility for their fury and their actions. Before the film's debut in New York on November 15, as part of the annual documentary film festival DOC NYC, I spoke to Khan via email.
I guess the first question a lot of people might have when hearing about your movie is why you would you want to talk to a human who violently abused you. What constructed you decide to talk to Steve?
I had been bumping into Steve every few years since escaping from him. These encounters were short and we mostly just had small talk. There was one time, around 10 years after leaving him, where Steve asked me to sit down with him and I concurred. We sat in a coffeehouse and he merely cried and recurred "I'm sorry" over and over again. I did not say much. I was waiting for him to say more. I wanted to know what he was sorry for.
Something shifted in me after this. I realized how likely it was that he had been affected by the violence he used against me. This led me to asking him if he would participate in A Better Man. At the beginning, I didn't know what I would get out of these conversations, I just knew I needed and wanted to have them. I wanted Steve to know in detail what he had done to me and how it has affected every day of my life. It's time for people who have harmed others to step up and be accountable for their harmful behaviors. It's also time for people who have experienced violence to have more options to find security, mending and justice.
What did your conversations with Steve teach you about the sources of male violence and aggression?
We know that a lot of people who hurt others were hurt themselves at some phase, which doesn't excuse their choices to use violence( after all, many people who experience violence growing up do not go on to abuse others ), but it does offer some context. Steve's own experience of violence before he gratified me influenced his use of violence against me. At one point in the film, Steve says that he use violence to keep me at his side. He was afraid to lose me. Fear is not an emotion that many humen feel comfy expressing. Fear constructs you vulnerable, and most boys and men are learned how to never indicate vulnerability. They're taught they should always be in control, and often they're taught to take control by dominating other people. Although it isn't easy to accept, it does make sense to me that Steve responded to his own anxiety by trying to control me.
You frame A Better Man as a" film that changes the conversation on violence against girls ". Could you explain that change a little more ?
Before I made this film, I worked as a counselor for women fleeing violence. My work in this field has inspired me so much, but it also stimulates me angry how much weight females have had to carry in the movement to end violence against us. If we don't carry that weight, who will? I think hearing from people who are working to end their violence, and the people who are helping them change, shifts some of the weight off the shoulders of survivors and reminds us all where the responsibility to stop violence actually lies.
How did stimulating the film affect your PTSD ?
During the making of the film I started to heal. Every day I would sit down with Steve, I would feel some of my ache, decades of pain stored in my body being lifted. I felt this change even when Steve did not say or recollect much. This had an impact on my life in major ways. I don't have nightmares any more. I feel safer leaving the house. When I'm out, I'm not always expecting to be hurt by him or others. I don't spend as much time thinking about potential dangerous the status and how I would get out of them. I feel more relaxed and am enjoying life more.
Did you ever is considered that Steve should have faced prison time ?
The criminal court system is one track to justice, which is heavily focused on punishment. In my suit, punishment was not what I wanted. Some of us don't want the person or persons we care for to go to prison, even though we really want the violence to stop.
I also don't think the threat of prison is always successful in get people to take responsibility for harm they've caused. In many cases, people end up denying harm that they know they've caused in order to avoid prison. The criminal court system wouldn't have asked me what I needed to move forward and how the damage could have been repaired. There also isn't much focus within the criminal court system on rehabilitation and helping those who have harmed others move towards a life without violence. This doesn't make sense to me.
Which countries have the worst drinking cultures?
1 month, 16 days ago
Therapy wars: the revenge of Freud | Oliver Burkeman
1 month, 16 days ago
Downward spiral: how addiction decimated a Wyoming family
1 month, 30 days ago
The 100 best nonfiction volumes: No 41- How to Win Friends and Influence People by Dale Carnegie( 1936)
2 months, 21 days ago
Scottish food standards agency criticised over E coli poisoning suit
2 months, 22 days ago
Moby:' There were bags of drugs, I was having sexuality with a stranger'
3 months, 10 days ago
Banning alcohol in airports is the worst notion I've ever heard | Luke Holland
3 months, 14 days ago
Is the world truly better than ever?
3 months, 18 days ago
Friends
Ingenuity
We Love to Surf