Look at me: why attention-seeking is the defining need of our times
23 days ago
My night out in Cleveland with the worst men on the internet
1 month, 29 days ago
At the Republican convention, Laurie Penny was invited to a rally led by alt-right provocateur Milo Yiannopolous and an unholy cast of characters united behind Donald Trump for whom turning raw rage into political currency is merely a game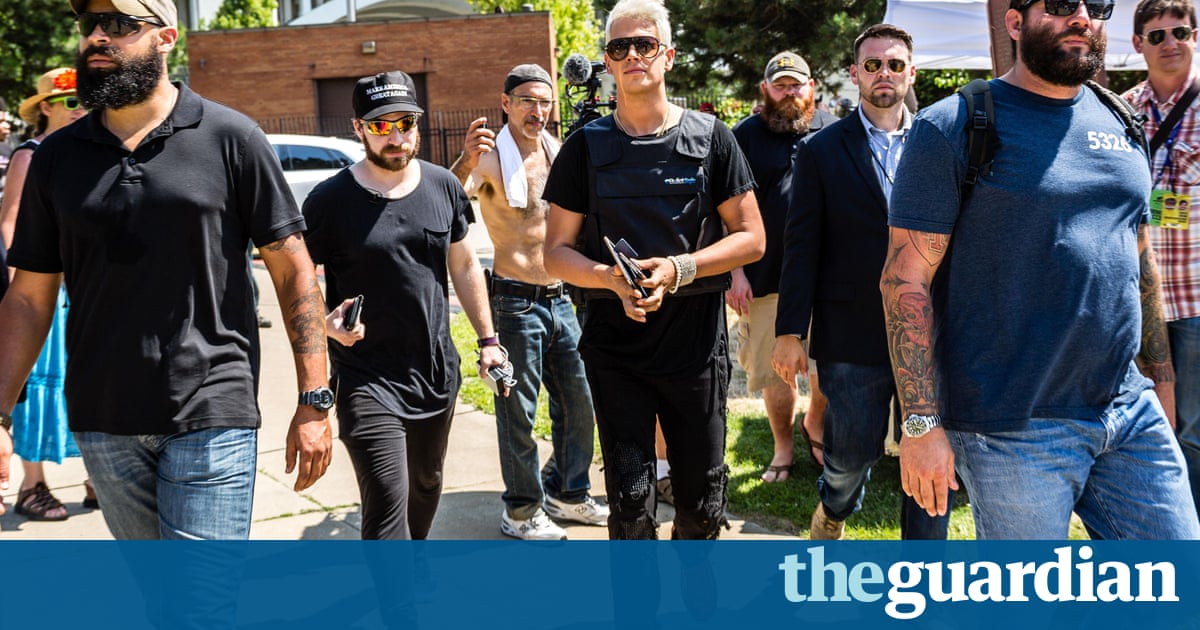 This is a story about how trolls took the wheel of the clown auto of modern politics. Its a narrative about the insider traders of the attention economy. Its a tale about dread and disgust and Donald Trump and you and me. Its not a tale about Milo Yiannopoulos, the professional alt-right provocateur who was last week banned from Twitter for directing racist abuse towards the actor Leslie Jones.
But it does start with Milo. So I should probably explain how we know each other and how, on a hot, weird night in Cleveland, Ohio, I came to be riding in the backseat of his swank black trollmobile to the gayest neo-fascist rally at the Republican national convention.
Milo Yiannopoulos is a charming devil and one of the most serious people I know. I have assured the death of political discourse reflected in his designer sunglasses. It chills me. We satisfied four years ago when he was just another floppy-haired rightwing pundit and we were guests on a panel show. Afterwards, we got hammered and ran around the BBC talking about boys.
Since that day, there is absolutely nothing I have been able to say to Milo to persuaded him that we are not friends. The more famous he gets off the back of extravagantly abusing women and minorities, the more I tell him I dislike him and everything he stands for, the more he chuckles and asks when were drinking.
Feminism is cancer is one of Milos slogans, and yet it took him only seconds after learning we would both be at the RNC to offer me a lift to his Wake Up! rally. This time God help me I said yes.
Read more: www.theguardian.com
Is sugar the world's most popular narcotic? | Gary Taubes
1 month, 29 days ago
Women's rights are on the retreat yet again. Why? | Barbara Ellen
2 months, 7 days ago
Jonathan Safran Foer: technology is decreasing us
2 months, 23 days ago
Ricky Gervais's transgender gags present we're all in a kind of transition
3 months, 4 days ago
Isis is as much an offshoot of our global civilisation as Google
3 months, 5 days ago
Keep Calm and Carry On- the sinister message behind the slogan that seduced the nation
3 months, 18 days ago
Zanele Muholi's best photo: out and proud in South Africa
4 months, 12 days ago
Attiya Khan: why I tackled the boyfriend who beat me- and made a film about it
5 months, 6 days ago
Friends
Ingenuity
We Love to Surf