Jeremy Hunt doesn't understand junior doctors. He co-wrote a book on how to dismantle the NHS | Frankie Boyle
4 days ago
Frankie Boyle: The health secretarys name is so redolent of upper-class brutality he belongs in a Martin Amis book where working-class people are called Dave Rubbish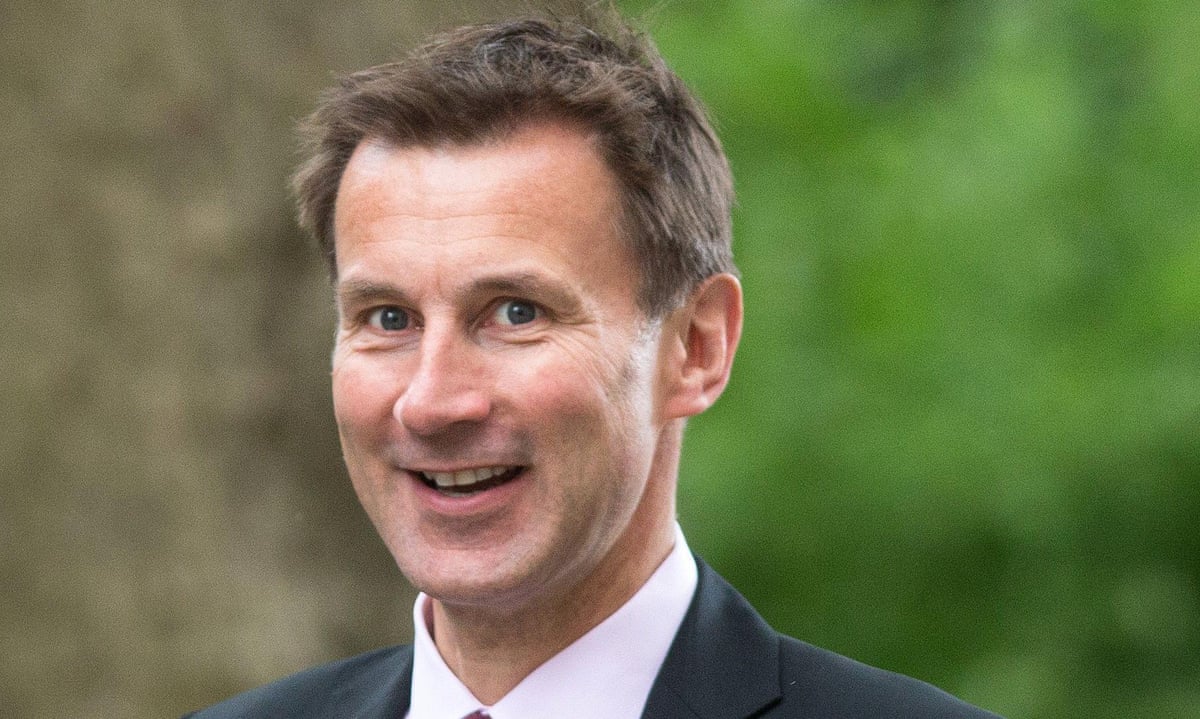 One of the worst things for doctors must be that, after seven years of study and then another decade of continuing professional exams, patients come in telling them theyre wrong after spending 20 minutes on Google. So imagine how doctors must feel about Jeremy Hunt, who hasnt even had the decency to go on the internet.
Consider how desperate these doctors are: so desperate that they want to talk to Jeremy Hunt. Surely even Hunts wife would rather spend a sleepless 72 hours gazing into a cracked open ribcage than talk to him. Hunt wont speak to the doctors, even though doctors are the people who know how hospitals work. Hunts only other job was founding Hotcourses magazine: his areas of expertise are how to bulletpoint a list and make dog grooming look like a viable career change.
Of course, the strikers are saying this is about safety, not pay, as expecting to be paid a decent wage for a difficult and highly skilled job is now considered selfish. Surely expecting someone to work for free while people all around them are dying of cancer is only appropriate for the early stages of The X Factor. Sadly, Tories dont understand why someone would stay in a job for decency and love when their mother was never around long enough to find out what language the nanny spoke.
The fact that Hunt co-wrote a book about how to dismantle the NHS makes him feel like a broad stroke in a heavy-handed satire. Even the name Jeremy Hunt is so redolent of upper-class brutality that it feels like he belongs in one of those Martin Amis books where working-class people are called things like Dave Rubbish and Billy Darts (No shade, Martin Im just a joke writer: I envy real writers, their metaphors and similes taking off into the imagination sky like big birds or something). Indeed, Jeremy Hunt is so overtly ridiculous that he might be best thought of as a sort of rodeo clown, put there simply there to distract the enraged public.
I sympathise a little with Hunt he was born into military aristocracy, a cousin of the Queen, went to Charterhouse, then Oxford, then into PR: trying to get him to understand the life of an overworked student nurse is like trying to get an Amazonian tree frog to understand the plot of Blade Runner. Hunt doesnt understand the need to pay doctors hes part of a ruling class that doesnt understand that the desire to cut someone open and rearrange their internal organs can come from a desire to help others, and not just because of insanity caused by hereditary syphilis.
The government believes that death rates are going up because doctors are lazy, rather than because weve started making disabled people work on building sites. Indeed, death rates in the NHS are going up, albeit largely among doctors. From the steel mines where child slaves gather surgical steel, all the way up to senior doctors working 36 hours on no sleep, the most healthy people in the NHS are actually the patients. This is before we get to plans for bursaries to be withdrawn from student nurses, so that were now essentially asking them to pay to work. Student nurses are essential; not only are they a vital part of staffing hospitals, theyre usually the only people there able to smile at a dying patient without screaming: TAKE ME WITH YOU!
The real reason more people die at weekends is that British people have to be really sick to stay in hospital at the weekend, as hospitals tend not to have a bar. We have a fairly low proportion of people who are doctors, dont plan to invest in training any more, and are too racist to import them. So were shuffling around the doctors we do have to the weekend, when not a lot of people are admitted, from the week, when its busy. This is part of a conscious strategy to run the service down to a point where privatisation can be sold to the public as a way of improving things.
Naturally, things wont actually be improved; theyll be sold to something like Virgin Health. Virgin cant get the toilets to work on a train from Glasgow to London, so its time we encouraged it to branch out into something less challenging like transplant surgery. With the rate the NHS is being privatised, it wont be long before consultations will be done via Skype with a doctor in Bangalore. Thank God were raising a generation who are so comfortable getting naked online. Im afraid it looks like youve had a stroke. No, my mistake youre just buffering.
When I was little, I was in hospital for a few days. The boy in the next bed was an officious little guy who took me on a tour of the ward. Hed sort of appointed himself as an auxiliary nurse and would help out around the place, tidying up the toys in the playroom, and giving all the nurses a very formal Good Morning, which always made me laugh. I got jelly and ice-cream one evening (Id had my tonsils out) and they brought him some, too. Afterwards, he threw his spoon triumphantly into his plate and laughed till there were tears in his eyes. Then he tidied up and took our plates back to the trolley. What he meant by all this (wed sit up at night talking and waiting for trains to go by in the distance) is that this was the first place hed known any real kindness and he wished to return it. For most of us it will be the last place we know kindness. How sad that we have allowed it to fall into the hands of dreadful people who know no compassion at all, not even for themselves.
Read more: www.theguardian.com
After health care failure, Plan B suddenly more appealing for Republicans
One week ago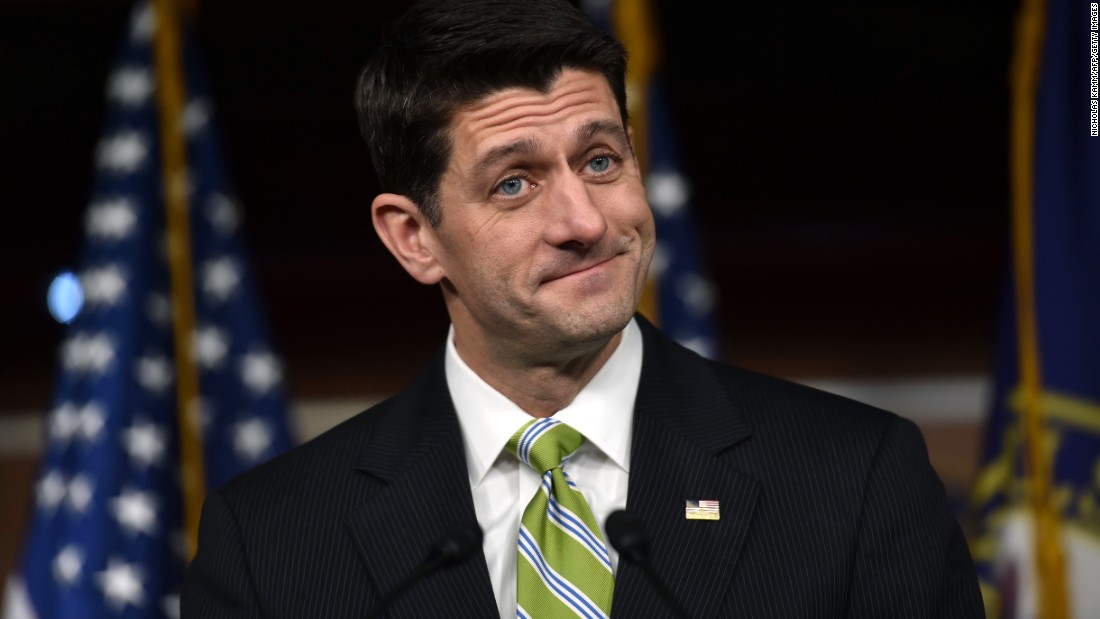 Washington (CNN)Republicans insisted they had no "Plan B" for their plan to repeal and replace Obamacare. But a few days later, after crashing into what might be the new third rail of American politics, Republicans are talking publicly and privately about … Plan B.
President Donald Trump and Vice President Mike Pence spoke with several House members over the weekend to discuss a path forward, a senior administration official and Republican official with knowledge of the discussions told CNN. And House Speaker Paul Ryan — despite saying Friday that "Obamacare is the law of the land" — appears ready to keep going as well.
Trump himself isn't giving up.
"I know we're going to make a deal on health care, that's such an easy one," Trump told a bipartisan group of senators and spouses at a White House reception Tuesday night.
The fact remains, however, that House Republicans aren't in a different position than they were on Friday. The math is the same. Republican leaders are still struggling to satisfy two diametrically opposed forces: moderates who want to see to government lend more support to middle and low-income people to buy health insurance and conservatives who want to see Obamacare repealed more fully so that even popular regulations like the one requiring insurers to cover people with pre-existing conditions disappear.
"At the end of the day, I don't know that the weekend did much to change anything. I think it was a missed opportunity. I think it was an unforced error," said Arkansas Republican Rep. Steve Womack.
"We're mending our wounds right now," Rep. Chris Collins, a Republican from New York told reporters Tuesday.
But Republicans can't go back to their voters and say they've given up. Moving on from repealing Obamacare would mean Republicans may have to admit defeat and face a sobering new reality, in which, they were not able to deliver on the policy goal that united them and catapulted them to victory in the House in 2010, the Senate in 2014 and the White House in 2016.
"Opposition to government run health care has been a foundation of the Republican party for three or four generations now, so it is difficult to see House Republicans walk away from efforts to protect the American people from this awful law," said Michael Steel, former spokesman for ex-House Speaker John Boehner. "At the same time, after last week, it's difficult to see how the entire conference can find a unified position."
"I think the divisions that have existed for some time look and feel particularly acute now that we have a Republican President," Steel added.
White House downplaying role
Those divisions came out perhaps most dramatically when Trump got involved in the negotiations. Now, the White House is keeping its role much lower key than it did during the final push last week and insisting it is letting rank-and-file members of Congress drive discussions on health care, which are ongoing between a small group of House Freedom Caucus members and members of the moderate Tuesday Group.
The senior administration official told CNN that the White House believes its threats to move past health care have helped jolt House GOP members into action.
"All last week he was calling them. Now they're calling him," the official said.
White House press secretary Sean Spice publicly downplayed Tuesday any suggestion that there was a concerted effort to resurrect health care, only going as far as saying that there were continued conversations and exchanging of ideas.
"Have we had some discussions and listened to ideas? Yes," Spicer told reporters in the briefing room. "Are we actively planning an Immediate strategy? Not at this time."
On Tuesday, House GOP leaders also projected more optimism that something could still be done to dismantle the Affordable Care Act even as the political dynamics remained unchanged.
"I think we're closer today to repealing Obamacare than we've ever been before, and are surely even closer than we were Friday," House Majority Whip Steve Scalise said Tuesday morning.
Ryan vowed members would continue working although he didn't offer any specific timeline.
In the Senate, Majority Leader Mitch McConnell was more frank that it was time to get to other issues.
"It's pretty obvious we were not able, in the House, to pass a replacement. Our Democratic friends ought to be pretty happy about that because we have the existing law in place, and I think we are just going to have to see how that works out," McConnell said. "We believe it will not work out well, but we'll see. They have an opportunity now to have the status quo, regretfully."
McConnell complemented Trump's and Ryan's efforts and then concluded his remarks on the debacle with four words: "Sorry that didn't work."
GOP base doesn't want to give up
The concept of giving up is hard for many Republican rank-and-file members to swallow. Those who would have voted yes wish they could have gotten their colleagues there too. Members of the House Freedom Caucus, meanwhile, who were opposed to the bill, are grappling now with public admonishment from their new President.
"We're gonna get a 'yes,' we're gonna get to 'yes.' It will be a better bill and I think everybody is going to be very happy in the end," said Rep. David Brat, a Republican from Virginia and a member of the Freedom Caucus.
"I think we have plenty of time. We can fix this," said Idaho Republican Rep. Raul Labrador, another House Freedom Caucus member.
Texas Republican Rep. Randy Weber, a member of the House Freedom Caucus who opposed the GOP health care bill said Tuesday he thought that the GOP conference could find a way to get a revised Obamacare bill through the House if they all got in a room and put their heads together.
"We need to stay here on the weekend and have an all-day conference," Weber said, noting that the one-hour weekly meetings weren't enough time to work through the sticking points.
Weber, who didn't vote for Ryan for speaker in January, even complimented Ryan and said that he texted the speaker over the weekend when some conservative media figures pushed for him to step down and told him "don't even think about it. You're doing a good job. My prayers and my support are with you."
Still hard to govern
Womack said Republicans need to keep moving and show they can govern with their majorities in the House and Senate and Trump in the White House.
"The people who were 'yes' on the health care bill were reminding Paul this is something we promised and we got to push in that direction," Womack said. "It's more a reflection of the need to show that we can do something with our governing majority, but again it comes back to numbers. If you don't have the votes, you don't have the votes."
But Trump and Ryan say they want to go to tax reform next, but that's not going to be any easier.
"How do you move forward?" said Rep. Mario Diaz-Balart, a Republican from Florida. "If you can't do this, can you then do tax reform? If you think this is complicated and controversial, wait 'til we get into tax reform."
Read more: www.cnn.com
Al Smith dinner: Most memorable lines from Trump, Clinton
11 days ago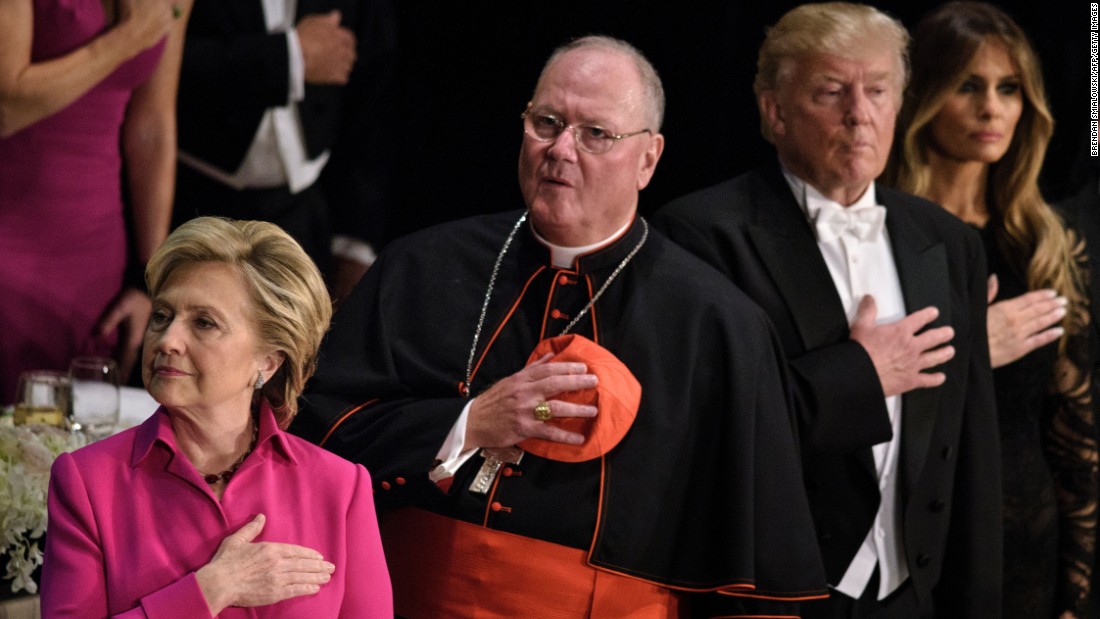 Washington (CNN)Donald Trump and Hillary Clinton were under the same roof again, less than a day after the heated final presidential debate on Wednesday.
But anyone hoping for cooler heads at the Al Smith charity dinner after an acrimonious debate was likely disappointed, as Trump delivered some cutting lines on Clinton — at times earning boos from the audience.
Here's a look at the most memorable lines from the dinner:
Donald Trump
1. "Some people start out with a self-deprecating joke. Some people think this would be tough for me but the truth is I'm a modest person … Some people tell me modesty is my best quality."
2. "You know Cardinal Dolan and I have some things in common, such as we both run impressive properties on Fifth Avenue. Of course, his is much more impressive than mine. That's because I built mine with my own beautifully formed hands."
3. "It's great to be here with 1,000 wonderful people. Or, as I call it, a small, intimate dinner with some friends. Or, as Hillary calls it, her largest crowd of the season."
4. "This is corny stuff."
5. "And even tonight, with all of the heated back and forth between my opponent and me at the debate last night, we have proven that we can actually be civil to each other. In fact, just before taking the dais, Hillary accidentally bumped into me and she very simply said, 'Pardon me.' And I very quietly replied, let me talk to you about that after I get into office."
6. "One of the things I noticed tonight — and I've known Hillary a long time — that this is the first time ever, ever, that Hillary is sitting down and speaking to major corporate leaders and not getting paid for it."
7. "You know, last night, I called Hillary a nasty woman. But this stuff is all relative. After listening to Hillary rattle on and on and on, I don't think so badly of Rosie O'Donnell anymore. In fact, I'm actually starting to like Rosie a lot."
8. "You know the President told me to stop whining. But I really have to say the media is even more biased than ever before. You want the proof? Michelle Obama gives a speech. And everyone loves it, it's fantastic. They think she's absolutely great. My wife, Melania, gives the exact same speech and people get on her case. And I don't get it. I don't know why. And it wasn't her fault … Oh, I'm in trouble when I go home tonight. She didn't know about that one."
9. "I'd like to address an important religious matter — the issue of going to confession. Or as Hillary calls it, the Fourth of July weekend with FBI Director (James) Comey."
10. "I wasn't really sure if Hillary was going to be here tonight because, I guess, you didn't send her invitation by email. Or maybe you did, and she just found out about it through the wonder of WikiLeaks. We've learned so much from WikiLeaks. For example, Hillary believes that it is vital to deceive the people by having one public policy and a totally different policy in private."
When the audience booed at that line, Trump replied, "That's OK, I don't know who they're angry at, Hillary, you or I. For example, here she is tonight, in public, pretending not to hate Catholics."
Hillary Clinton
1. "This is such a special event that I took a break from my rigorous nap schedule to be here."
2. "It's a treat for all of you, too, because I charge a lot for speeches like this."
3. "I've got to say, there are a lot of friendly faces in this room, people I've been privileged to know and to work with — I just want to put you all in a basket of adorables."
4. "And Donald, after listening to your speech, I will also enjoy listening to Mike Pence deny that you ever gave it."
5. "People look at the Statue of Liberty and they see a proud symbol of our history as a nation of immigrants. A beacon of hope for people around the world. Donald sees the Statue of Liberty and sees a 4. Maybe a 5 if she loses the torch and tablet and changes her hair."
6. "But I understand that I'm not known for my sense of humor. That's why it did take a village to write these jokes. People say I'm boring compared to Donald. But I'm not boring at all. In fact, I'm the life of every party I attend — and I've been to three."
7. "Now, you notice there is no teleprompter tonight, which is probably smart because maybe you saw Donald dismantle his prompter the other day. And I get that. They're hard to keep up with. And I'm sure it's harder when you're translating from the original Russian."
8. "Many people don't know this, but Rudy (Giuliani) actually got his start as a prosecutor going after wealthy New Yorkers who avoided paying taxes. But as the saying goes, if you can't beat 'em, go on Fox News and call 'em a genius."
9. "There is nothing like sharing a stage with Donald Trump. Donald wanted me drug tested before last night's debate. And look, I am so flattered that Donald thought I used some sort of performance enhancer. Now, actually I did. It's called preparation."
10. "And whoever wins this election, the outcome will be historic. We'll either have the first female president or the first president who started a Twitter war with Cher. And if Donald does win, it'll be awkward at the annual President's Day photo when all the former presidents gather at the White House. And not just with Bill. How is Barack going to get past the Muslim ban?"
Read more: www.cnn.com
An Open Letter to America: We Need To Do Better
11 days ago
Melania Trump tackles 'destructive and harmful' effects of social media
14 days ago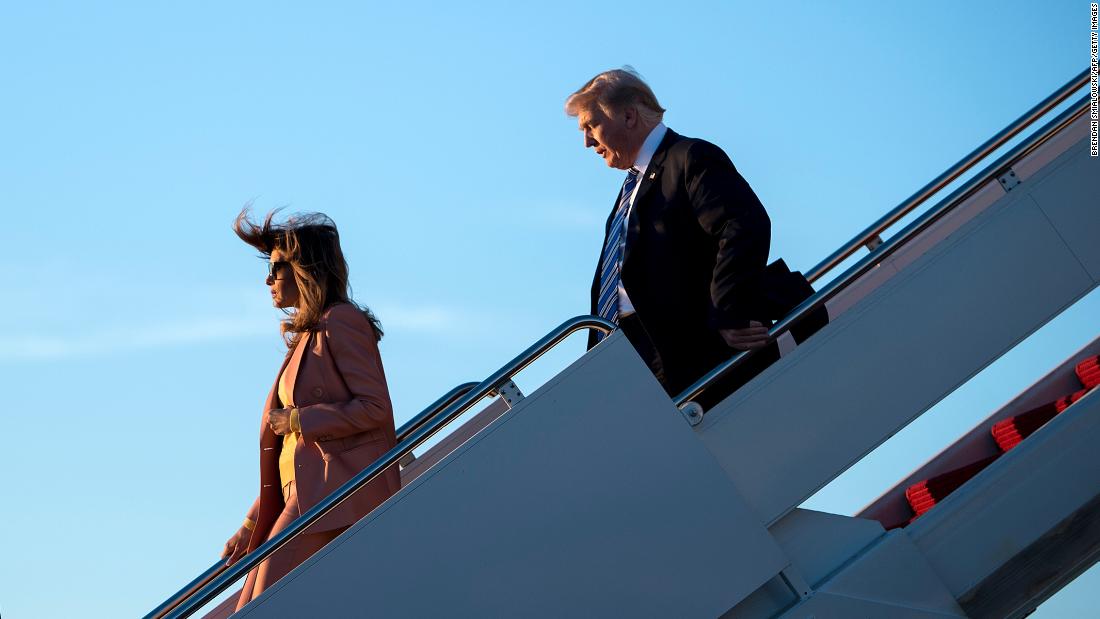 (CNN)First lady Melania Trump spoke out against cyberbullying Monday as part of her Be Best campaign, warning against "destructive and harmful" uses of social media and once again highlighting a messaging rift between the East Wing and the West Wing.
"Let's face it: most children are more aware of the benefits and pitfalls of social media than some adults, but we still need to do all we can to provide them with information and tools for successful and safe online habits," she said.
Trump called for educating children on responsible social media habits.
"In today's global society, social media is an inevitable part of our children's daily lives. It can be used in many positive ways, but can also be destructive and harmful when used incorrectly. This is why Be Best chooses to focus on the importance of teaching our next generation how to conduct themselves safely and in a positive manner in an online setting," Trump said.
Less than one week ago, her husband, President Donald Trump, took to social media to harshly attack a former White House aide.
"When you give a crazed, crying lowlife a break, and give her a job at the White House, I guess it just didn't work out. Good work by General Kelly for quickly firing that dog!" he
tweeted
about Omarosa Manigault Newman, prompting condemnation from his critics.
Her spokeswoman sought to downplay any disconnect between the East Wing and the West Wing, calling the first lady "independent."
"She's addressed this before. She is well aware of the criticism, but that will not deter her from doing what she feels is right. I would hope most people in this country are proud that they have a strong and independent First Lady who only has the best interests of children at heart – I know I am," the first lady's communications director Stephanie Grisham told CNN.
Trump's Be Best campaign, which she launched in May, centers on three key issues for children: well-being, fighting opioid abuse and positivity on social media.
Speaking about her husband's social media habits in an interview on CBS' "60 Minutes" just after the 2016 election, Melania Trump said that sometimes it got him in trouble, "but it helped a lot, as well."
Asked whether she spoke up if she felt he crossed a line, the first lady said, "Yes, I tell him all the time."
But she conceded that at the end of the day, he does what he wants.
"I think he hears me. But he will do what he wants to do on the end. He's an adult. He knows the consequences. And I give him my opinion. And he could do whatever he likes with it," Trump said.
Addressing a crowd of social media companies, federal agencies, educational organizations, youth programs, and law enforcement, Trump said the group shared one goal: "To pave a smooth way forward for our children, our next generation."
Read more: www.cnn.com
Critics: Lag presents travel ban isn't urgent after all
15 days ago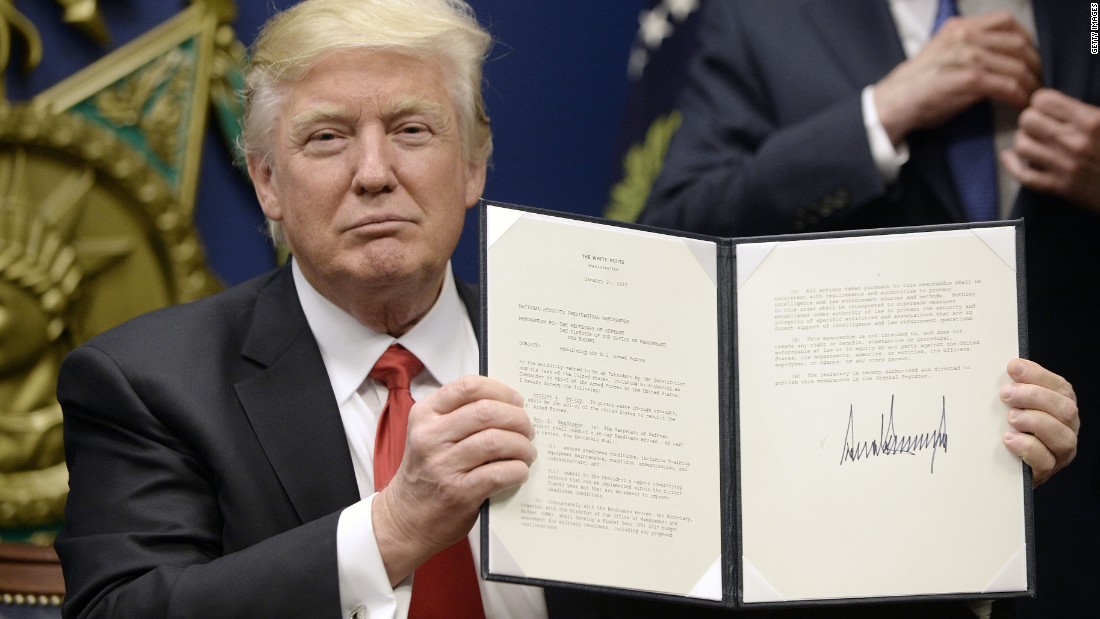 ( CNN) Critics are seizing on the Trump administration's decision to delay the issuance of a rewritten traveling ban, saying it undermines the ban's national security rationale.
The decision also could provide more ammunition in tribunal to challengers of the executive order.
The new executive order was slated for a mid-week release, but a senior administration official told CNN after Trump's speech to a joint address of Congress that the timeline was being pushed back in order to keep the spotlight on the positive reaction to his address.
Scalia and the Friars: a look at his views on religion and the law
17 days ago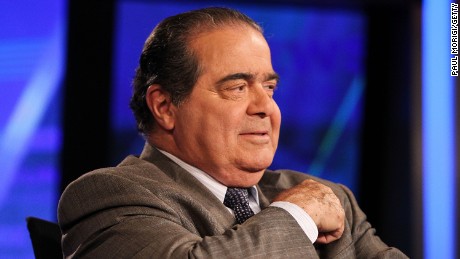 Washington( CNN) On a dreary day a few weeks before he died, Justice Antonin Scalia delivered a talk to an unusual Washington audience: a room full of Dominican Friars in white robes.
True to form, he provoked a debate about Saint Thomas Aquinas, the intellectual giant of the Dominican Order.
JUST WATCHED
Scalia forged unlikely friendship with Ruth Bader Ginsburg
Martin McGuinness obituary
19 days ago
What the rest of Europe thinks about Londoners picking a Muslim mayor
20 days ago
People living outside the UK give their views on Sadiq Khans win and whether a Muslim would be elected where they live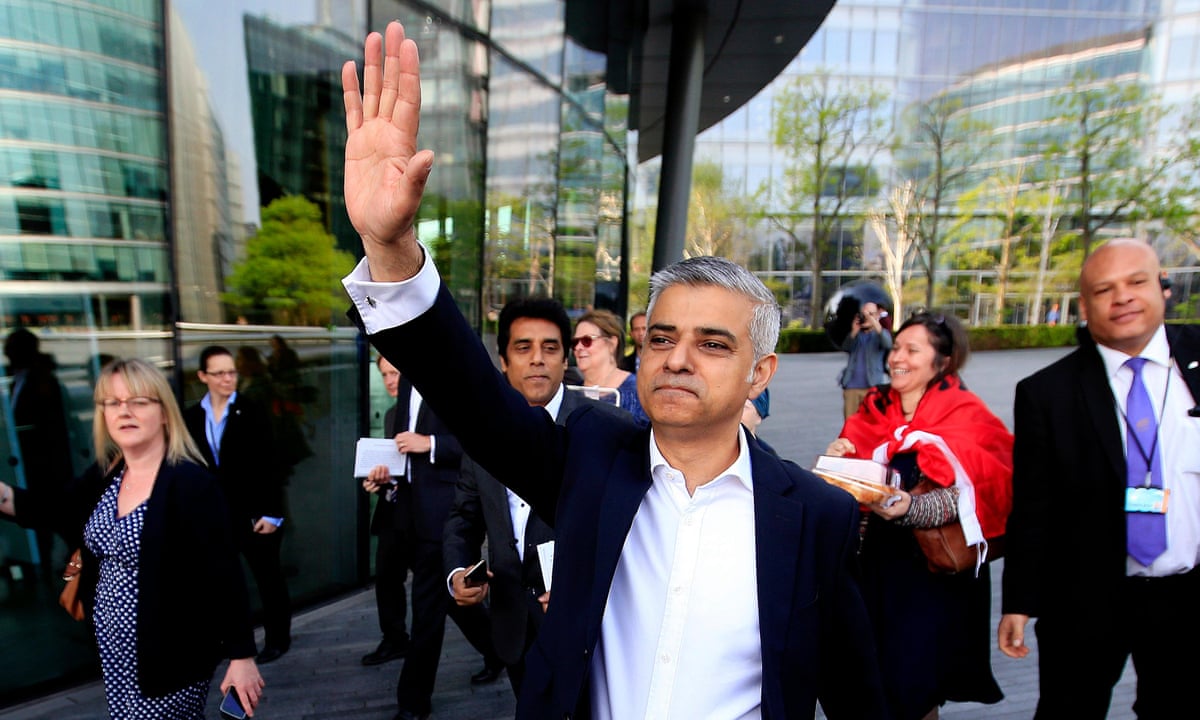 As Europe grapplings with the rise of anti-immigration parties, Sadiq Khans appointment as the first directly elected Muslim mayor of a western capital city is important. According to those who responded to a Guardian callout, people living in the rest of Europe welcome the choice Londoners have made.
Sadiqs appointment sends a great message to the world. It reflects Britains state of mind which, as a French person, I think is more open-minded than France, said 18 -year-old Mathilde from the south of France. It tells me that Londoners see above the religion or the race of a person.
Last year, a YouGov poll procured that 31% of those living in the capital would be uncomfortable having a Muslim mayor, and 13% are still not sure. But the 1,310, 143 people who voted for Khan have boosted Londons reputation as a multicultural, multi-faith and liberal city.
Mathilde lives in Alleins, a village not far from Marseille, which is home to 250,000 Muslims, the second largest population in France. In the 2015 regional elections Alleins citizens voted for the rightwing party Les Rpublicains( 52% ), and the far-right Front National( FN)( 48% )~ ATAGEND. In the first round of the local election Front National led, losing out in the second round to Les Rpublicains. I live in an area where, ironically, there are many Muslims but where the FN has the most success. There are definitely discriminations against Muslim people, even though its often in discreet forms.
I tend to be pointed out that Muslims are not really integrated in society but left in a corner. I guess the Paris attacks helped the rightwing parties, especially the far-right party, to become more important. In fact the regional elections happened a little while after the attacks she said.
Louis, 18, who also lives in southern France, feels that Muslim people are more integrated into society than Mathilde describes but doesnt ever expect to see a Muslim political nominee in a similar position to Khan.
For me, it doesnt matter what his religion is or where he comes from as long as hes qualified and skilled. I guess[ Khans win] highlights Londons ethnic diversity and that he won thanks to their vote, he said.
Rafiq, 70, from Switzerland, has positive experiences of Muslim people standing for local government elections and gaining referendums, despite the populist rightwing Swiss Peoples party( SVP) winning the biggest share of the vote in Switzerlands elections last year.
It seems that acts of Islamophobia are not as widespread as are sometimes reported. Like most places Switzerland has all kinds of people, but many are open-minded and friendly with neighbours who are polite and kind to my hijab-wearing wife. Several Muslims are standing during the elections and some of them get a good number of referendums, but not quite enough, he said.
Ursula, 62, from Munich believes that despite some visible rightwing sentiment Germans would vote regardless of religion.
I think that convincing characters would have equal chances , no matter their religious beliefs. I was surprised by Sadiq Khans appointment. I had expected that the non-Muslim majority would not like to be represented by a Muslim major. Maybe such a big city attracts people with an open mind?
The Muslim part of society is not very active politically. I suppose the majority still keep their distance, feeling that they should not get involved, she said.
Wolfram, a 67 -year-old from Bad Neuenahr-Ahrweiler in the west of Germany, has considered anti-immigration sentiment imbue where he lives and cant insure a Muslim politician being elected any time soon.
It seems that Londoners accept their history and the consequences of the empire, and the outcome dedicates hope that people with different religions can live together peacefully.
Wolfram said he could not imagine a Muslim politician being elected where he lived, certainly not in the near future. Theres a instead deep split between those who are afraid of the rise in the number of Muslim people and the other citizens who are open-minded, even about open borders for refugees.
Hanna, 24, from Helsinki, believes Khans win is important given the loathe speech and discrimination facing Muslims in Europe, the rise of rightwing parties, and what she describes as openly racist legislators in Finland.
The anti-immigration party Perussuomalaiset[ known as Finns party, or PS] got into government and people attitudes have become harder towards refugees, especially to Muslims. The foreign minister, Timo Soini, who is party leader and co-founder of PS and a Catholic, even suggested we should prefer Christian refugees.
As we took more refugees in than ever, the PS are losing advocates. But this entails some people are going for even more rightwing politics like Rajat Kiinni!( Border Shut !). On their Facebook page they openly call all Muslims rapists and terrorists.
For this reason Im happy about Khans appointment, but mostly because of his politics , not just his religion. I dont really like any organised religions, but everyones free to believe what they want. It seems to me that Londoners suppose politics are more important than what religion someone believes in. They are wise, she said.
Many respondents to the callout hope Khans win will raise the status of Muslim people living in their own towns and cities across Europe, and help to involve them more in political life.
Nesi, 44, a secondary school teacher who lives in a small city outside Madrid, hopes Khans win will go some style in contribute to improving Muslim peoples opportunities.
For the child of an ethnic minority to go into higher education, take part in politics and become a mayor, a lot of things in Spain have to change and improve. I think there must be some occurrences, but society doesnt provide equal opportunities for all children.
Political posts of any relevance are largely merely for those who go to university or belong to a rich traditional household. And certainly not for a Muslim, I am afraid to say. Spain is too conservative in general to allow a Muslim to take part in politics.
Sadiqs appointment shows that politics and important issues in the world should be about people , not religion. It also shows that a multicultural society living in peace is possible. And of course it shows what a fantastic place to live London can be, sometimes.
Read more: www.theguardian.com
The two-word phrase President Trump relies on most
23 days ago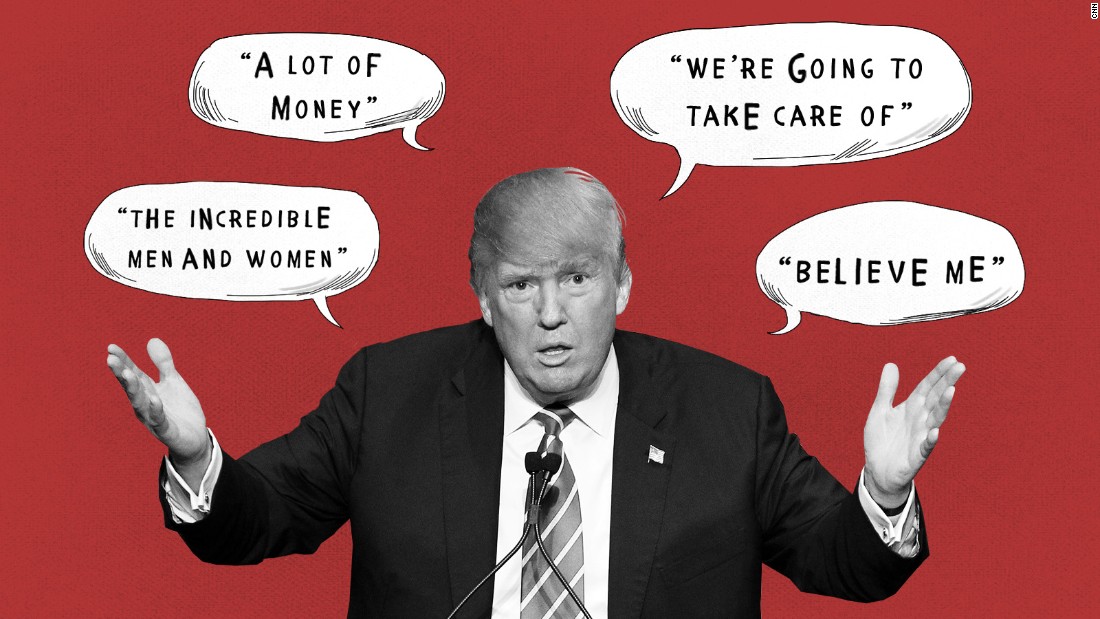 It's not hard to recognize the hallmarks of a speech by President Trump. Part businessman, component politican, proportion emcee, he adopts phrases and goes back to them over and over again. He punctuates sentences with a handful of superlatives and decisive adjectives — Great! Wrong! SAD! He stimulates promises and assurances that are verbal equivalents of the forceful handshake he so often employs.
Friends
Ingenuity
We Love to Surf