Elena Ferrante: 'Dreaming of a return to the past is a denial of youth'
5 days ago
The literary life of Michiko Kakutani: the book critic's best conflicts and reviews
11 days ago
The New York Times writer is stepping down from her role, leaving behind a remarkable career characterized by razor-sharp reviews and intra-literary rows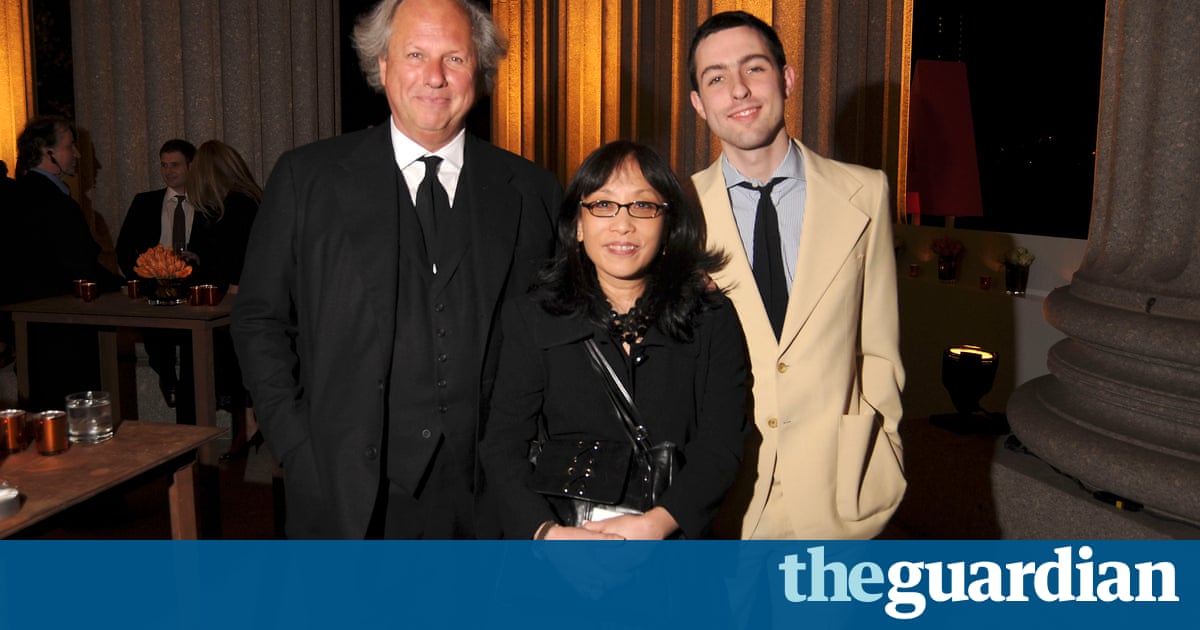 Michiko Kakutani, the New York Times adored chief volume critic, announced she was stepping down from her post on Thursday after 38 years, marking the end of a career that inspired both appreciation and anxiety in the hearts of the writers whose books she reviewed.
Kakutani was Americas most powerful literary critic, a person who has, with the stroke of a pen, wielded immense influence over the careers of both budding and established novelists. Over the course of her tenure at the Times, Kakutani was remarkably guarded, making few appearances in public and allowing her reviews to speak for themselves. In honor of a critic so widely celebrated the scribe behind pieces that launched the careers of David Foster-Wallace, George Saunders and Zadie Smith and indignation quite a few others here are her best feuds and reviews, broken down.
The feuds
Kakutani v Franzen
Part of what so attracted readers to Kakutanis work was her constant objectivity, a quality that was on display in her ability to write admiringly of an author and then, if underwhelmed by a later release, roast them over a fire. Kakutani praised Jonathan Franzens novel The Corrections as a devastating family portrait and a harrowing portrait of America in the late 1990 s, but was less intrigued by his 2006 memoir The Discomfort Zone, questioning why anyone said he wished to pages and pages about this unhappy relationship or the self-important and self-promoting contents of Mr Franzens mind. The novelist fired back in an interview with the Guardian, calling Kakutani tone-deaf and humorless. Then, two years later, at a discussion with James Wood at Harvard, he upped the bet by referring to the critic as the stupidest person in New York City.
Kakutani v Mailer
Kakutani reviewed Norman Mailers 2006 novel The Gospel According to the Sun, a first-person autobiographical retelling of the Bible from the perspective of Jesus himself. She called it a silly, self-important and at times inadvertently comical volume that reads like a combination of Godspell, Nikos Kazantzakis Last Temptation of Christ and one of those new, dumbed-down Bible translations; Mailer, never one to shy away from a writerly bicker, called Kakutani a one-woman kamikaze in an interview with Rolling Stone. He then indicated the Times merely retains Kakutani because shes a woman of Asian descent: She disdains white male writers, and Im her number-one favorite target, he said. But the Times editors cant fire her. Theyre frightened of her. With discrimination rules and such, well, shes a threefer, Asiatic, feminist, and ah, whats the third? Well, lets only call her a twofer. She is a token. And deep down, she probably knows it.
Gary Shteyngart: 'As a Queens boy, Trump was very impressive'
19 days ago
The Chosen Wars review: examine of American Jews uncovers familiar schisms
24 days ago
Mohsin Hamid on the rise of nationalism:' In the land of the pure , no one is pure enough'
1 month, 4 days ago
Emma Watson starts feminist book group on Twitter
1 month, 19 days ago
Alan Cumming: 'If Donald Trump is the president, we are screwed'
3 months, 4 days ago
Russell Brand: 'I was a needy person. I'm less mad now'
3 months, 5 days ago
Rupert Cornwell obituary
3 months, 14 days ago
Sherman Alexie's mother's ghost promptings him to cancel volume tour
3 months, 15 days ago
Friends
Ingenuity
We Love to Surf