Where To Get The Best Iced Coffee You'll Ever Drink
2 hours ago
Betches have sworn by
iced coffee
forever, but recently, the trend has spread to literally everyone. Like, the magic of iced coffee used to be this amazing underrated secret between us and a few hipsters, but now, every human being is Instagramming their cold brew like theyre an influencer, and so a million coffee shops have stepped up and completely mastered the drink. If youre in NYC this summer and youre trying to navigate through the coffee shop options on every corner, look no further. Luckily for you, were here all year-round and weve tried every cold brew and iced Americano in the area. Here are the best ones:
1. Tobys Estate Coffee
Tobys Estate is the holy grail of coffee in New York. I mean, every single person at their Williamsburg location has a man bun and a beard, so you know they serve good shit. Their small batch coffee is made in Brooklyn, but they also have a few locations around the city, so find one thats close to you and order their cold brew. I mean, we cant promise youll never walk into Starbucks again, but youll definitely look down on everyone in line.
2. Happy Bones
Happy Bones is a Nolita coffee shop that just gets us. Their drinks are almost as pretty as their tortoise colored spoons that match your new Warby Parker sunglasses, and their iced coffee is unbelievable. Plus, its conveniently located near some of our fav brunch spots, like Butchers Daughter, EggShop, and Jacks Wife Freda, so you can get your avocado toast and iced coffee fix in one trip. We cant make this shit up.
3. La Colombe
The La Colombe line looks long and intimidating, but it moves fast and this coffee is worth it. Most locations only take cash, which is obv an annoyance, but if you come prepared, you wont be let down. La Colombe works directly with coffee farmers around the world to use exotic, rare coffee beans that taste so much better than American coffee. Whether youre a coffee connoisseur or are just looking for something to help you open your eyes before 9am, youll die for this coffee.
4. Hi-Collar
Hi-Collar is an authentic Japanese cafe that specializes in a rare Siphon coffee during the day and turns into a dope sake bar at night. They let you pick your coffee bean, and then choose between a regular Japanese iced coffee, a cold brew Mizudashi coffee, or an AeroPress iced coffee, which are all amazing, even if we don't really know what they are. You can also add a scoop of gelato in your iced coffee for another $2, which we totally wont judge you for. I mean, its ice cream in your coffee.
5. Mud
Mud, also known as Mud Spot, serves coffee that many locals (hi) have referred to as crack. This East Village coffee shop has been around for a while, so youll definitely be judged when you start Snapchatting a picture of your latte. With that being said, their iced coffee is refreshing and naturally sweet, so you dont need to add a bunch of shit to make it drinkable. They also have a backyard restaurant that serves amazing brunch, so its basically a one-stop hangover cure.
6. Dean & Deluca
Dean & Deluca is the OG bougie New York hotspot. Like, Upper East Side moms have been buying their organic produce here for years and wont even look at Whole Foods, so you know its the real deal. But whether their imported $18 almonds are worth it or not, their iced coffee definitely is. We love that Dean & Delucas iced coffee is strong enough to get you through the day but not any overkill level that will make you shaky for an hour. Oh, and buy their peanut butter cookie if you must. Its obviously staring at you.
7. Zibetto Espresso Bar
Dont walk into Zibetto Espresso Bar expecting to order a cold brew with almond milk and four Splendas. This Italian coffee shop is authentic as fuck, so youre getting a cold espresso shot called the Shakerato, and youll love it. I mean, any betch who went abroad to Florence can already appreciate this European version of a cold brew, so get on board. Its basically a shot of espresso mixed with simple syrup and shaken with ice, and itll become your new go-to fuel. It might even be worth the trek to midtown.
8. O Cafe
If youve ever tried Panther Coffee in Miami, youll notice the coffee at O Cafe tastes weirdly familiar. Thats because its made from the same beans, and its a fucking hidden gem. The coffee beans come from exotic places like Brazil, South America, and Africa, and trust us when we say their cold brew is liquid gold. Plus, the actual cafe is adorable if you have time to sit for a sec and stare at the organic carrot muffin on the table next to you.
Read more: www.betches.com
North Korea's diplomacy: Does the rogue nation have any friends left?
2 hours ago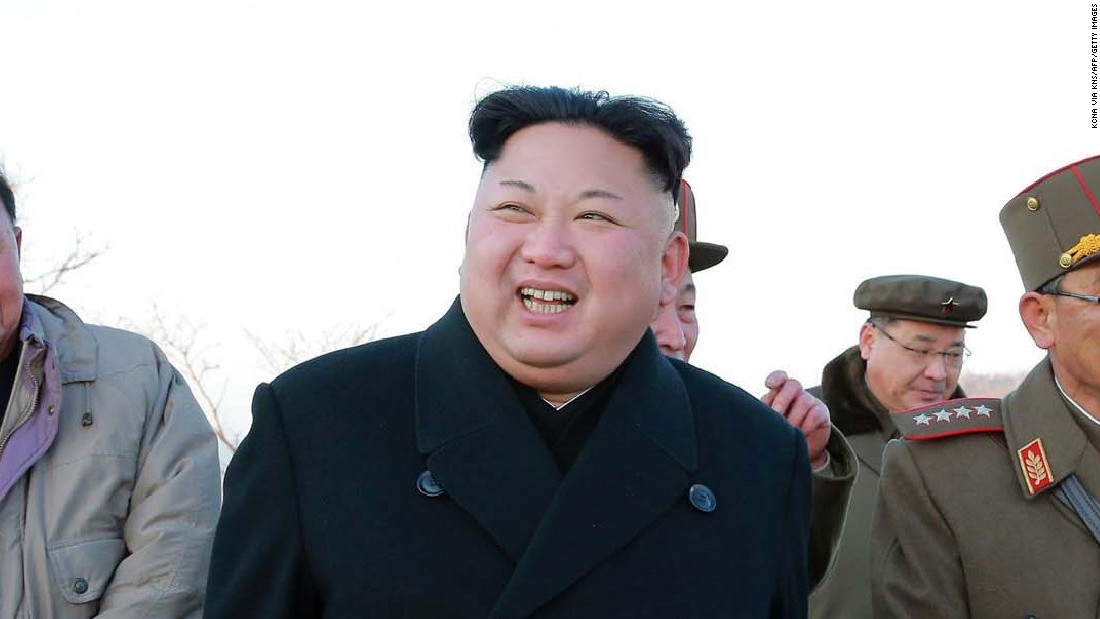 (CNN)It took two years after Kim Jong Un's rise to power in 2011 for a single world leader to visit North Korea.
His country is one of the few that have anything more than a basic diplomatic relationship with the rogue state — it personally
passed messages to the US
from North Korea in 2009, according to leaked documents released by WikiLeaks.
But even then, Kim didn't meet with him, John Delury, associate professor at Yonsei University Graduate School, told CNN,
citing reports at the time
.
But internationally, few other countries are looking to boost their relations with North Korea.
Despite North Korea's denial of involvement, the brazen killing of Kim Jong Nam in Kuala Lumpur International Airport 2 with VX nerve agent, and the ensuing diplomatic chaos, confirmed for other nations the security of the ruling Kim family will always come first, Hoare said.
"The security of the state of the system … overrides all other considerations," he said. "The people tasked with carrying out these sort of events, as you could describe it, are obeying a higher imperative than normal state-to-state relations. They have to protect the leader."
Even before Kim Jong Nam's death, increasingly strict UN sanctions, ongoing nuclear tests and a lack of economic potential are turning the international community away from North Korea, Pinkston added.
"There's not much positive to be gained from a close bilateral relationship with North Korea," he said.
Read more: www.cnn.com
Time for an answer on the NHS?
2 hours ago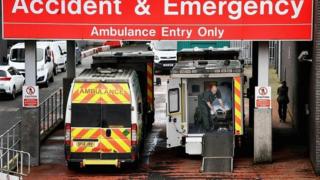 There are some things that are more or less unsayable in politics, at the least for those wishing to win elections.
For many years, any serious conversations about big changes to the NHS or its principles have been on that listing. But with the service creaking, individual horror stories emerging during this winter's period of pressure, the chorus of "something must be done" is growing louder.
This morning's latest figures that will give the statistical verdict on the frustration of patients and problems for hospitals in England will give more ammunition to those, including Tory MPs and the prime minister's influential former chief of staff who are arguing for a Royal Commission, or cross-party conversation to thrash out the questions.
Hospital's cancer care 'unsustainable' We must do better on NHS waits – Hunt
Yesterday
Professor's artwork uses US flags to stimulate KKK-style hoods
Yesterday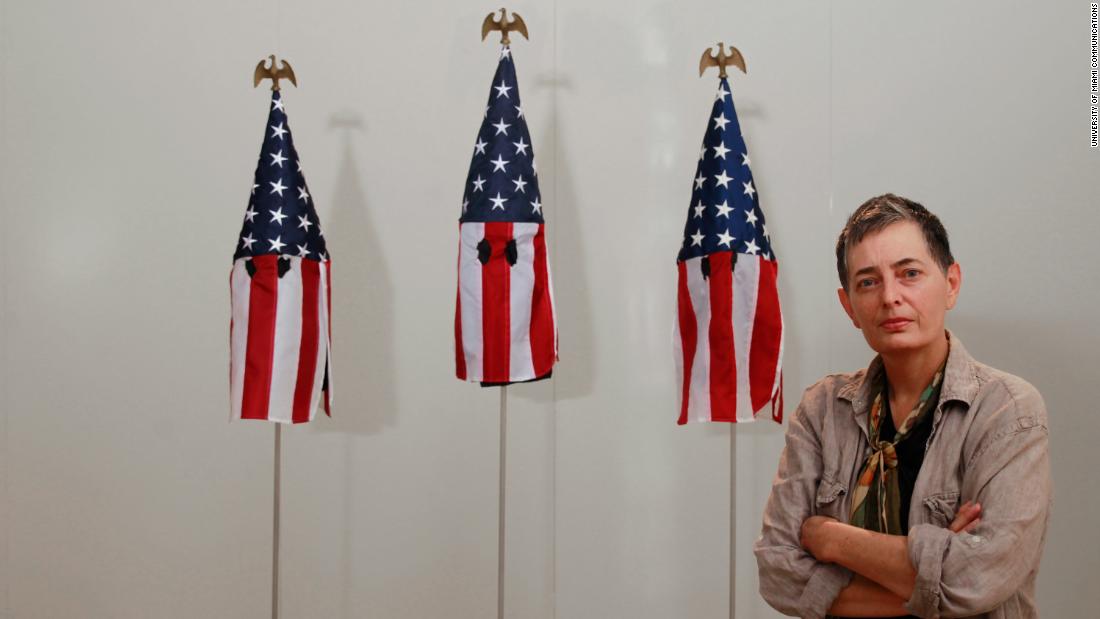 ( CNN) A University of Miami assistant professor is eliciting plenty of dispute and debate with an artwork that mixes the Stars and Stripes with a KKK symbol — and she says that was exactly the idea.
Three American flags sewed into Ku Klux Klan-style hoods stand in the window of a
faculty art exhibit
in Miami's historic Wynwood Art District. Visible from outside the gallery, they nabbed headlines even before the show opened October 23.
And the titled "American Mask" piece by Billie Grace Lynn still stands in the window — where it will remain until the exhibit's end on November 12.
United Airline on Brink of Labor Peace Six Years After Merger
Yesterday
United Continental Holding Inc. won approval for a new contract with flight attendant and reached an agreement in principle with mechanics, defining the stage for labor peace for the first time since the 2010 merger that created the airline.
The Association of Flight Attendants voted 53 percent in favor of a five-year pact that raises top pay rates as much as 31 percent, according to a joint statement with the carrier Friday. United also reached a proposed deal with the International Brotherhood of Teamsters encompassing 9,000 technicians and related employees, which will be voted on once the language is finished.
The results bolster Chief Executive Officer Oscar Munozs strategy of winning over a disgruntled workforce, even if it entails accepting higher costs. United reached new agreements or extensions of existing ones with pilots, ground workers and dispatchers during the past year.
Upon ratification, this will be the first time in almost a decade that all United work groups will have labor contracts in place, Munoz said in a joint statement with the Teamsters.
When I took this job last year, I promised to turn the page and write a new chapter in our approach to labor and management relations at United, he said in the statement with flight attendants.
Flexible Scheduling
Maximum pay for flight attendant with at the least 13 years of experience will be set at $62 an hour, according to the contract ratified by the 25,000 -member union.
United had failed to reach a joint flight-attendant contract since its October 2010 consolidation with Continental Airline. The new deal will allow the carrier to put attendants from United and Continental on the same aircrafts for the first time.
A blended group of flight attendants should give United more flexibility in scheduling, especially when a cabin crew runs up against federally mandated allowable work hours and must be replaced. Until now, for example, a Continental crew could only be replaced by another from the same predecessor airline.
Attendants were farther divide by plane type. For example, Continental employees worked on Boeing Co. 737 jets, while United crews staffed jumbo 747 s. Both camps got a piece of the 787 Dreamliner, with former Continental crews working on the first 25 to join the companys fleet and United the next 25.
Cost Increase
Mechanics overwhelmingly repudiated an earlier bargain that would have given them a 25 percent create, an average bonus check of $9,000 and other benefits, with 93 percent of voters resisting the companys contract offer.
While many analysts see the labor pacts generally as positive, the deals will boost costs significantly. JPMorgan Chase analyst Jamie Baker in June estimated that the new agreements would increase Uniteds expenses by about $900 million annually. Those expenditures could hinder Munozs plan to find $3.1 billion in extra revenue or savings by 2018, analysts have said.
Leaders of the flight attendant union overcome significant opposition over the past six weeks to get members to support the deal. Some from the Continental camp complained that the contract was more generous to United attendants because Continental employees have had a slightly higher wage scale in recent years. Other attendants wanted a signing bonus. The union countered that the airline would have offset any such provision with lower wages.
Read more: www.bloomberg.com
Flint's water crisis: what went wrong
2 days ago
After the water supply was found to contain high levels of lead, proof is mounting that officials ignored or neglected indicators of a growing crisis
Lee and Ernie Perez knew something was amiss when their three cats started throwing up after drinking water.
In 2014, the longtime residents of Flint, Michigan, were dealing with the same situations that had consumed most of the town. The problems began in April that year, after the city switched its water source and started pulling water from a local river as a cost-saving measure. Almost immediately, residents levied complaining about the smelly, discolored and disgusting fluid that was now flowing into their households.
So the Perezes shut off their taps. They started buying bottled water to cook, drink and bathe. Their three cats, along with a feral feline who lived outside, switched over, too.
They all get bottled water, Lee Perez said.
More than a year later, the Rust Belt city of 100,000 is still reeling from the effects of a water supply that was observed last fall to have been poisoned with extremely high levels of lead. Just this week, officials reported that they witnessed a spike in Legionnaires disease a severe form of pneumonia after Flint began utilizing the water from the Flint river that proved problematic. While causation is still unknown, scientists analyzing the water problem predicted a spike in the disease.
And the evidence is mounting that federal, nation and local officials dismissed or neglected indicators of a growing water crisis.
As early as October 2014, there were problematic signs. A local General Motors engine plant stopped employing water from the Flint river because parts were becoming rusted, but officials however continued to reassure residents the water was safe to drink a decision deemed unconscionable by Democratic presidential candidate Hillary Clinton this week.
Tests also uncovered elevated levels of chemical compounds in the water supply that can lead to liver or kidney issues. Nonetheless, officials downplayed residents fears, saying confidently that the water was safe to drink.
In February, arising as a result of independent examines began to trickle out. One from a coalition that included residents, Virginia Tech researchers, and the American Civil Liberties Union of Michigan indicated the highly corrosive Flint river was leaching lead off water pipes before flowing into households across the city of 100,000; another, from a local pediatrician, depicted an increase in Flint children with elevated levels of lead.
Officials vehemently disputed the research until, in October, governor Rick Snyder admitted the situation was far graver than he initially understood and announced a $12 m plan to transfer Flint back to its previous furnish with the towns of Detroit.
Snyder also appointed a task force to analyse what caused the crisis. Last month, different groups released a scathing report that placed blame principally on the states environmental department from failing to properly treat the Flint river to officials belittling responses to public outcry. The federal government is also investigating what happened.
In the meantime, residents are left are seeking to cope with the gravity of a manmade public health debacle. And they want answers.
Well, he shouldve done it a long time ago, resident Barbara Cowan said of Snyders response, while she was picking up a occurrence of water on Thursday that is now being distributed by the National Guard and the Red Cross.
He ignored it, she continued. Hes[ choice] to ignore it, because he didnt live in Flint.
Completely unacceptable
On Thursday, the Perezes joined a apparently never-ending stream of residents that flowed into the citys no . 5 firehouse, where Red Cross volunteers have been handing out cases of bottled water to anyone in need. The water resource centre, one of five currently operating in the city, has been busy: The previous day, Red Cross personnels at the site handed out virtually 700 cases of water, said volunteer Peggy Zuehlk.
But even with clean water to drink, the Perezes still had additional concerns.
The cats dont puking anymore, but the couple says they still dont feel comfortable showering in whatevers coming through their pipes.
The itch, its just unbelievable, Ernie Perez, 73, said of the effects the water has on his body. Its not an itch like you got a little mosquito bite or something.
Lee jumped in: Its like a hot prickling needle thats all over your body. And as seniors, we cant take that. Adding to their exasperation is the hefty cost for unusable tap water in Flint, which has some of the highest water rates in the country.
We flush our lavatory, said Lee Perez, and we pay $109 a month.
Snyder ordered the National Guard on Tuesday to assist the nation at the water resource sites established across Flint, where residents say they are still struggling to grapple with current realities that lead-contaminated water flowed into their households for months.
The state has also requested additional assistance from the White House and the Federal Emergency Management Agency. Late Thursday, Snyder asked Barack Obama to declare the area surrounding Flint in a state of emergency to expedite the response to the growing water contamination problem.
Low exposure to lead, a powerful neurotoxin, can produce long-term health effects, particularly in young children in the form of behavioral problems or lower IQ. The Centre for Disease Control and Prevention says there is no safe level of lead exposure.
Whats now known is that nation environmental officials improperly applied federal regulations to ensure water is treated properly. The governor-appointed task force said the Michigan Department of Environmental Quality( MDEQ) department bears primary responsibility for what happened in Flint.
That task force found that water from the corrosive Flint river leached lead off household tubes and flowed into the system because Flint hadnt been required by the state environmental body to use corrosion control to treat the water. The report also found that the tone and substance of the state environmental divisions public statements were completely unacceptable, the report said.
Its unconscionable what happened, Virginia Tech researcher Marc Edwards, who helped lead a squad that tested water samples of virtually 300 homes in the city, told the Guardian last autumn of the states decision to not require Flint to use corrosion control to treat the river. Edwards also predicted, based on our prior research there would be higher levels of Legionella, due to the lack of corrosion control.
Between June 2014 and November 2015, there were 87 occurrences in Genesee County, where Flint is situated, of which 10 resulted in death, according to the state, although it is not yet known whether the disease is linked to the water.
In early July, in response to the release of an internal Environmental Protection Agency memo raising very concerned about Flints water source, state officials downplayed concerns.
Let me start here anyone who is concerned about lead in the drinking water in Flint can relax, spokesman Brad Wurfel said at the time .
Later that month, Snyders then-chief of staff, Dennis Muchmore, wrote an email saying Flint residents arent get the benefit of the doubt over water issues.
Now they are concerned and rightfully so about the lead level examines they are receiving from( MDEQ) samples, Muchmore said in the email obtained by Edwards. These folks are frightened and worried about the health the effects and they are basically get blown off by us( as a nation was about to not sympathizing with their predicament ).
Officials responded to Muchmore by saying theres nothing to worry about in Flint. Snyders spokespeople have said Muchmores statements reflect how the governors administration was engaged with the community.
But MDEQ should have had a more accurate assessment of the situation, according to the auditor generals report released in December. The report noted that MDEQ officials were aware in March 2015 that Flints lead water level were already above enforcement action thresholds set by the EPA.
Observers have also pointed their finger at the EPA for its handled with the situation.
Henry Henderson, midwest director of the Natural Resources Defense Council, said the EPA has authority for the purposes of the federal Safe Drinking Water Act to take emergency actions in crises like in Flint.
Its become painfully obvious that every level of government, including but not limited to the EPA havent felt no importance about this matter at all, Henderson said, have been shockingly lackadaisical,[ and] have constructed inappropriate statements in public in terms of the safety of the situation, which is now being wildly unsafe.
The EPAs regional administrator told the Detroit News this week that federal officials chose to implore the MDEQ to respond to the situation, rather than take action itself, despite knowing for months that Flint wasnt properly use corrosion control to treat its water.
Henderson said the administrator, Susan Hedman, could be disingenuous or simply remarkably ignorant about her responsibilities and her power to affect those responsibilities. Federal law approves EPA administrators to take action to deal with issues like the Flint water crisis, he said.
In an email obtained by the Guardian, dated 20 August, from EPA program manager Jennifer Crooks to three MDEQ officials, she asked for a transcript of a letter sent to Flint notifying the city of high result levels.
Flint has sure get a lot of attention over the past year; Im going to stay positive, Crooks wrote. And say that I hope this all dies down once they connect to the Karegnondi pipeline( in 2016 ).
A quest for cheaper water
The water problems stemmed from a decision to use the Flint river as a more affordable water supply. The policy was aimed at easing the financial uncertainty looming over the city, where more than 40% of the predominantly black population lives below the poverty line. Flint has been throttled for decades by a depleted taxation base as manufacturing chores moved elsewhere a problem compounded by a subsequent spike in violence that has routinely placed the community high on the listing of violent US cities.
But it is the citys lead-tainted water disaster that has left residents and activists asking questions about how this could have happened.
The governors office declined to answer questions about what role it played in the decision-making process that led to Flint use the local river as its main water source, but what is clear is that the lead-contamination crisis took place while the city was under the control of Snyder-appointed emergency managers.
In late 2011, as Flints finances continued to worsen, Snyder appointed an emergency fiscal director with vast powers to oversee the citys finances and efficiently rendered local elected officials powerless. In the intervening months, state and city officials began discussing the most affordable water alternative for Flint.
By March 2013, it was decided Flint would join a new water system and leave Detroit, with the hope of obtaining more affordable rates for residents. Though Flint was still for the purposes of the control of situations of emergency manager, that month city council members overwhelmingly approved a resolution to join a new regional water system in 2016.
But there was a problem: the Detroit water system, realizing Flint was set to leave, increased the citys rates and gave it a one-year notification to renegotiate a short-term contract until 2016, or find a different water supply. Without Detroit, Flint would need a temporary water source until the new regional system came online.
As late as February 2014, possibilities for Flint to use Detroits system in the interim was still on the table. The following month, however, then-Flint emergency administrator, Darnell Earley, wrote a letter to Detroit water officials obtained by the American Civil Liberties Union of Michigan, which broke the story of Flints lead water crisis saying he expects that the Flint Water Treatment Plant will be fully operational and capable of treating Flint River.
In that case, there will be no need for Flint to continue purchase water to serve its residents and business after April 17, 2014, wrote Earley, whos now the emergency manager of Detroit Public Schools.
Hes trying to save face
On Thursday, outside a water resource centre near downtown Flint, Larry Ross said elected officials from the top down carry responsibility.
I believe that the governor, the country, and the powers that be, I think itd be safe to say there was a cover-up. I think they were trying to take the cheapest way out as far as restoring this water condition, Ross said. If it wasnt for "the member states national" exposure, I think they wouldve left things the style they are.
A line snaked out the door and continued to grow as residents tried to stay warm in frigid January temperatures. Motorists double-parked their vehicles throughout the firehouses lot, leaving little room to navigate. Observing nearby, Flints fire chief, David Cox Jr, said the chaotic scene illustrated the plight of the city.
Anytime that truck is delivering its going to get crazy out here, said David Cox Jr, the citys fire chief. And this to be one station; its like this everywhere at all fire stations.
Residents say theyre grateful to see the influx of supplies and assistance. But Lee-Anne Walters, the Flint mother who first reached out to EPA officials in early 2015 with concerns about her tap water, said Snyders response still leaves much to be desired.
Last year, Walters son, Gavin, was diagnosed with lead poisoning and has since developed speech impediments, she said. When Edwards, the Virginia Tech researcher tested her water, the results were astounding: one test returned a outcome that Walters water was filled with 13,200 proportions per billion( ppb) of result, substantially higher than levels deemed safe by the EPA.( At 5,000 ppb, water is considered hazardous waste .)
I still feel like hes trying to save face to save his career rather than try to save the person or persons, Walters said of Snyders response to the crisis.
The announcement this week that city officials will begin shutting off water to residents with unpaid bills is very likely cause additional growl, amid the ongoing controversy.
But the chief fear for now remains obtaining clean water.
While Ross and others waited their turn to pick up a jug and instance of water, a volunteer emerged from the door and wailed: Everybody listen up, for the first time we have water testing kits everybody should be walking out of here with a water testing kit, even if you just came for water.
As more residents started filling inside, the volunteer tried to offer a silver-lining: At least its not snowy today.
Read more: www.theguardian.com
Happy Upvote Day, Imgur! Have some puppy gifs!
2 days ago
Read more: imgur.com
The two-word phrase President Trump relies on most
2 days ago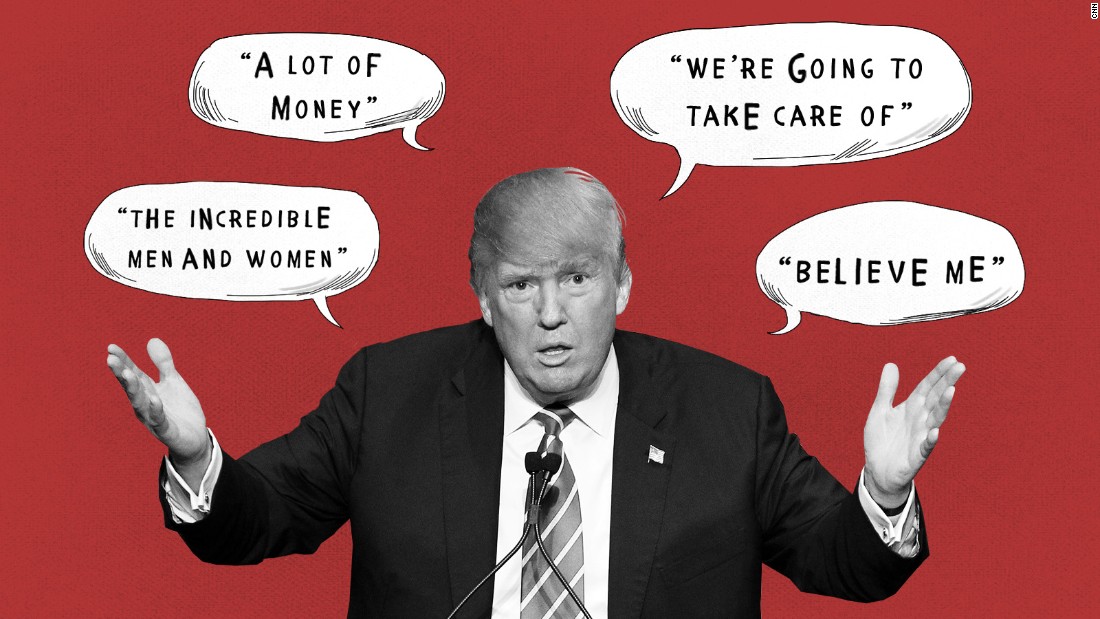 It's not hard to recognize the hallmarks of a speech by President Trump. Part businessman, component politican, proportion emcee, he adopts phrases and goes back to them over and over again. He punctuates sentences with a handful of superlatives and decisive adjectives — Great! Wrong! SAD! He stimulates promises and assurances that are verbal equivalents of the forceful handshake he so often employs.
The One Behavior That's Pushing Your Forever Person Away, Based On Your Zodiac Sign
3 days ago
Aries
(March 21st to April 19th)
Your intolerance.
Though you are one of the smartest and most self-aware signs of the Zodiac – and a leader, through and through – you can struggle with being frustrated when others don't immediately understand what you're talking about, or share an opinion that you find to be self-evident. This is particularly true when it comes to your romantic relationships: you expect people to be something that they perhaps are not. The problem here is not that your partner isn't exactly the person you want them to be at all times, it's that you have an expectation that they the person you want them to be at all times. Your intolerance for their differences in opinion, thought and ideas are what's holding you back from having the relationship of your dreams.
Taurus
(April 20th to May 21st)
Your image.
Tauruses curate their lives. Whether or not you realize it, everything that you do is subconsciously chosen with the express intent of either fitting into an idea or an image of what you think would look beautiful or seem impressive for your life. The one thing that's holding you back from happily being with your forever person is how critical you are of what they to be on the surface, and how you imagine other people will judge you for it. It is a call for you to try to expand beyond just what you think would look best for your life, and focus on what you feel.
Gemini
(May 22nd to June 21st)
Your indecisiveness.
The funny thing about Geminis is that it's rare that they are indecisive about their relationships (they usually know when they love someone, and can commit with ease and happiness). However, it's their "all over the place" demeanor in almost every other aspect of their lives that tends to hold their relationships back. When you come home with piles of work stress, friend stress, conflicting thoughts and feelings on big things, like where you want to live, or little things, like home decor, it's exhausting to feel like you're constantly on unsteady ground. Some time to "find yourself" is essential before you'll really be able to relax into a life with someone you love.
Cancer
(June 22nd to July 22nd)
Your tendency to over-react.
Cancers are dramatic! But that's what's bound to happen when someone is so sensitive and takes everything so personally. Your habit of over-responding when something is going wrong is absolutely what's holding back your ideal relationship. Your partner never knows when you're going to be in a slightly off-kilter mood and end up exploding over something minuscule, or they fear bringing up issues to you because you generally have a low tolerance for stress, and could twist it to mean something that it doesn't. Your emotionality is going to be part of your personality for your whole life, but you have to work on not exaggerating or inflating your feelings (they seem big, but the thing they are in reference to may not be… learn to be aware of this).
Leo
(July 23rd to August 22nd)
Your self-determination.
I should start out by saying that there's nothing inherently wrong with being self-sufficient and confident (obviously). However, it's definitely a trait that Leos tend to take to an extreme, and it ends up interfering with your ability to peacefully coexist and learn to rely on someone. Here's the (inconvenient) truth about relationships: they require you to be vulnerable. To trust someone else. To not always do everything for yourself and by yourself. This is at once the beautiful part of being with someone, and the scary part… but right now, to you, it only seems intimidating. Just know that the kind of support you can receive when you really open up to someone is what you're looking for. You can be an independent person and still build a life with someone; the two are not mutually exclusive.
Virgo
(August 23rd to September 22nd)
Your paranoia.
Your relationships are not anywhere near as complicated as you like to make them out to be. (is as complicated as it tends to be in your mind.) It's not that you have one or two compulsive, scary thoughts now and again… it's that over time, you start to worry about dumb things and then eventually, everything starts to really bother you and you start to over-react and self-sabotage what you really want because you don't want it to hurt you first. (That was a long sentence, but it's an important sentence.) You have to learn to just dial it back a little and let people be themselves. Not everything is your problem to take care of. Your partner is an adult. They can handle themselves.
Libra
(September 23rd to October 22nd)
Your ego.
Now, now, no Libra is going to take well to hearing that their ego is what's standing in the way of their love life (Libras love love and deplore seeming full of themselves) but Your perfectionistic, idealistic view on life is what's really standing in your way right now. You so genuinely expect that your partner should be superhuman and flawless that anytime they show a sign of even a slight flaw or weakness, you are all but horrified. In fact, you might be a little afraid to move forward with your relationship because you can't grasp why you guys argue sometimes, or why they aren't perfect at (News flash: it's normal! You're not perfect either!) Learning to chill out and recognize that it doesn't all have to be "together" to live a happy and fulfilling life together is going to be the key for you.
Scorpio
(October 23rd to November 22nd)
Your fear of rejection.
Well, you probably saw this coming. Scorpios, you make some of the best partners of all, but it's your fear of being rejected or unloved that manifests as jealousy, anger, resistance or avoidance in your relationships. Yes, it's scary, the idea that you could love someone with everything that you have and the sentiment isn't reciprocated. However, that's true for anyone who has ever loved anyone else. It's not like you're being specifically targeted as "not good enough," you're just overreacting to something that everyone has to deal with. Get out of your own way and go get the love you (so desperately) want.
Sagittarius
(November 23rd to December 21st)
The idea that you have to settle.
You'll be hard pressed to find a Sag who will want to willingly "settle down" even if they do meet the absolute love of their lives… and you'll also be hard pressed to find one who because Sagittarians are actually mega romantics underneath it all. But here's what you have to learn: you can still live the exact life that you want to live, and you can do it with someone you love. You don't have to choose between "house and kids" or "travel and reading." You can do all of that with someone who is interested in that kind of lifestyle. The trick is finding that kind of person, and not just giving up before you've even tried.
Capricorn
(December 22nd to January 20th)
Your need to control.
You cannot fix other people's problems for them. You cannot make someone love you if they do not love you. You cannot reduce yourself bit by bit to seem more palatable and interesting and not expect to be unhappy in the end. The reality is that your need to micro-control all of the outcomes of your relationships is what's keeping you from really finding the right person to be with, and then You need to find enough confidence to know that you're more than enough as you are, and you should find a partner who believes that, too.
Aquarius
(January 21st to February 18th)
Your quirks.
As an Aquarius, what's holding you back from your forever person is not that you can't find them, or that you don't know how to make a relationship work, rather that you tend to have a series of little odd quirks that make you feel "different." In fact, feeling "misunderstood" is probably the thing that you struggle with the most in your relationship, to which you need to understand that your partner doesn't need to be to you. They are not a replacement for your friends, your family, your fellow existential oddballs who want to talk about whatever topics you're obsessively interested in at the moment. Your person loves you for these things, not in spite of them. It's your own paranoia that's holding you back.
Pisces
(February 19th to March 20th)
Your tendency to be all over the place.
Pisces, the biggest thing standing in the way of you and your relationship is the fact that you are just so unpredictable and undecided about life. When you're with your partner, you're talking about all these conflicting feelings you have, the projects you want to start and then stop, the countries you want to move to or visit, the people who you love and then strongly dislike… it's all a lot for someone to take in. You need to get a little clearer on what you want in your life, and then commit to it. It's only once you're walking down one path that someone else can walk beside you – and actually keep up.
Friends
Ingenuity
We Love to Surf