Maxime Hamou banned from French Open for groping reporter on live Tv
2 months, 24 days ago
The French qualifier had his credentials revoked and could face farther sanctions over his attempts to forcibly kiss a reporter on live TV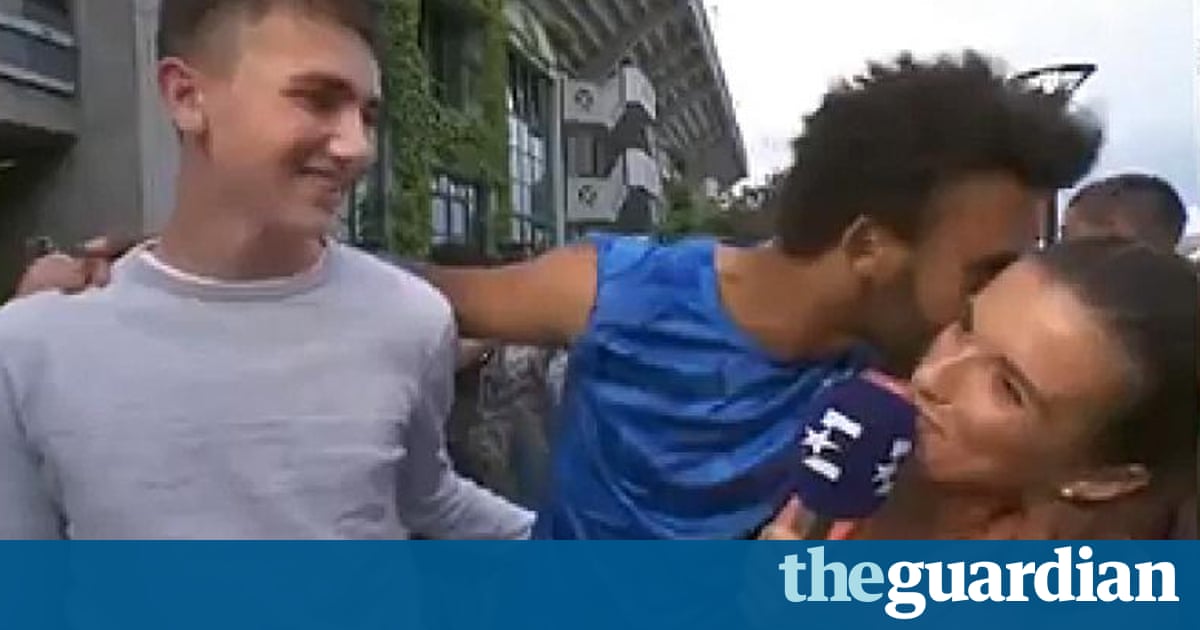 The French tennis player Maxime Hamou was banished from the French Open for the duration of the tournament on Tuesday after he attempted to forcibly kiss a female reporter during a live TV interview.
Hamou was interviewed by Eurosport journalist Maly Thomas for the program Avantage Leconte after his first-round loss to Pablo Cuevas on Monday. The 21 -year-old wrap his arm around Thomass shoulder and kissed her on the head and neck as she rebuffed him, inspiring laugh and clapping from the commentators in the studio.
The management of the tournament has decided to revoke Maxime Hamous accreditation following his reprehensible behavior with a journalist yesterday, the French Tennis Federation said in a statement. He could face further sanctions upon a review of the incident by the FTTs disputes committee.
Thomas described the episode as frankly unpleasant in an interview with Huffington Post France, adding: If I hadnt been live on air, I would have punched him.
Ccile Duflot, the former head of Frances Green Party, denounced the episode on social media. He kisses her by force, "shes trying to" get away, he holds her by the neck and everyone chuckles, Duflot wrote on Twitter in French.
Hamou, the world No287, was one of eight players awarded a wild card into the French Open qualifying describe, earning a place in Mondays first-round tie by winning three matches last week.
Eurosport issued a statement critical of Hamous highly inappropriate behaviour.
We sincerely regret the incident that occurred during yesterday evenings interview between Maly Thomas and Maxime Hamou, the statement read. The behaviour of the interviewee was highly inappropriate and we do not condone such conduct in any way. Maly is a highly respected journalist and we are pleased that a full apology is being offered.
Hamou expressed repentance for the incident, saying he wanted to apologize to Thomas in person. I want to offer my deepest apologies to Maly Thomas if she felt hurt or shocked by my stance during her interview, Hamou told the French newspaper lEquipe. I just lived a wonderful week here in Roland Garros living my most beautiful emotions as a tennis player, and I let my overflow of enthusiasm express myself awkwardly towards Maly, who I know and sincerely respect. Nothing of all that is written was my intention.
I am at her disposal to apologise to her in person if she so wishes. I learn every day from my mistakes to become a better tennis player and a better person.
Read more: www.theguardian.com
Friends
Ingenuity
We Love to Surf