"They sat there, feeling happy together."
6 months, 17 days ago
Share and Enjoy:The post "They sat there, feeling happy together." appeared first on Indexed.
Source: http://tz2d.me/?c=bcz
'Crazy Old SOB' Pat Robertson Gets A Crude Birthday Present From Jimmy Kimmel
6 months, 17 days ago
The televangelist's words come back to haunt him on his birthday.
Source: http://tz2d.me/?c=bfp
Conversations With a Four-Year-Old
6 months, 17 days ago
Now that Toby is seven, he's speaking more like an adult — without so much wacky nuttiness. But, at four years old, Anton is busting out gems left and right.… Read more
The post Conversations With a Four-Year-Old appeared first on A Cup of Jo.
Source: http://tz2d.me/?c=9XF
Have a Delicious Weekend.
6 months, 17 days ago
What are you up to this weekend? My mom is in town, so we've been eating cinnamon oatmeal for breakfast and playing lots of Uno!… Read more
The post Have a Delicious Weekend. appeared first on A Cup of Jo.
Source: http://tz2d.me/?c=9XD
Personal Health: Is It Time to Give Up on Fish Oil?
6 months, 17 days ago
Fish clearly has health benefits, but fish oil supplements may not carry the same ones.
Source: http://tz2d.me/?c=bk7
Tattoo Week … A The_Lapsed_Jedi event
6 months, 17 days ago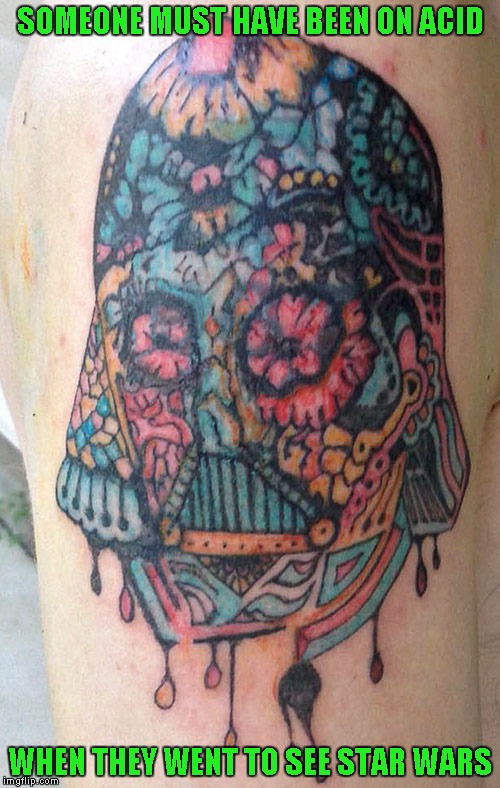 Read more: imgflip.com
' The Voice' Is Great TV. It's Just Not Always Great For The Winners.
6 months, 17 days ago
Currently in its 13 th season, NBC's "The Voice" seems to have officially cracked the secret reality-TV code and struck gold.
Fresh off a third consecutive Emmy win for outstanding reality-competition program, the depict has proved that, six years into its run, it's still capable of reeling in viewers. Recent ratings rival its debut season; the coming week, nearly 10 million people in the demographic of viewers ages 18 -4 9 tuned in to watch the Top 8 perform, on par with numbers from season one.
"Whatever the DNA is that's attaining it successful, it only hasn't changed, " the show's host and executive producer, Carson Daly, told HuffPost. "It still feels like important, special, fresh, eventized, feel-good TV. All those early themes we wanted to roll out into the marketplace have stood as the pillar of what induces the display successful."
Those early themes Daly's talking about center on one primary ideal: devoting someone who's been attempting to break into the music industry the opportunity of a lifetime. Vocalists of all shapes, sizes, ages, backgrounds, races and gender identities are provided the chance to perform in a blind audition on "The Voice, " during which four superstar coaches( not judges) sit with their backs to the stage, hoping to hear the next Whitney Houston, Justin Timberlake or Taylor Swift. From there, the contestants sing to an audience of at-home spectators eager to vote them into potential stardom. A $100,000 cash prize and a record deal with Republic Records, a subsidiary of Universal Music Group, or, in some cases, with pop and country label Big Machine is on the line.
"Where else can you come on a depict and sing and not be judged on anything but your talent, your voice? " the show's executive producer Audrey Morrissey told HuffPost. "You're in one-on-one tutoring with these people who are doing nothing but trying to glisten a light on you and give you the fruits of all their experience in a very concentrated time to help you: to help you win the prove, to help you win your career, to help you become a better artist. It's literally priceless. Money can't buy that."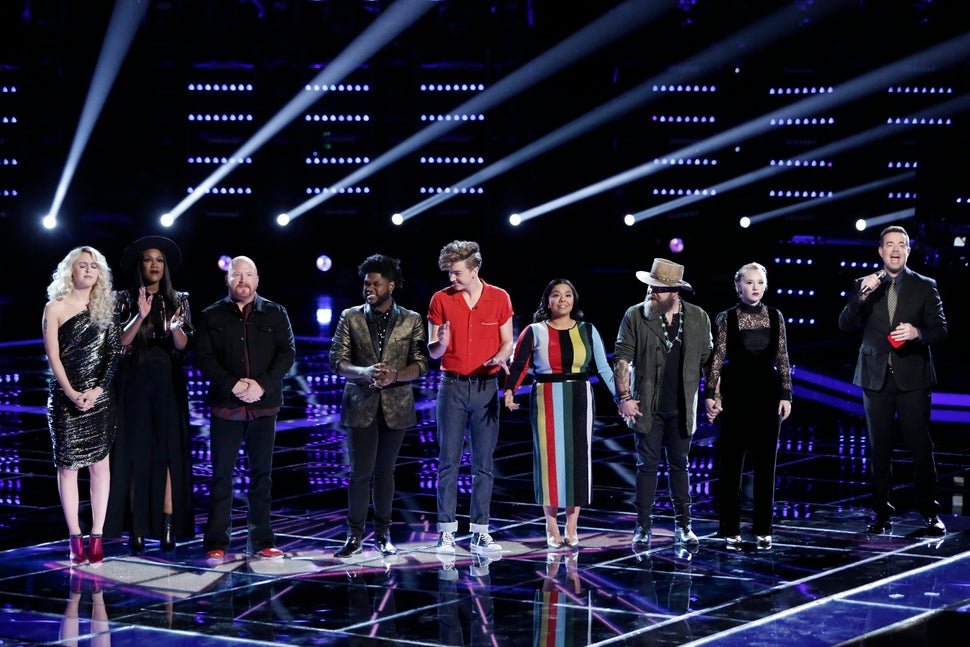 Of course, the coaches on "The Voice, " the ones who sit in those massive red chairs that dramatically swivel around at the push of a button, have other motives beyond a desire to "shine a light" on fresh talent.
"They're making a lot of money, too, so don't forget about that, " Daly joked.
According to The Wrap, Blake Shelton and Adam Levine each make about $13 million a season. And the depict not only devotes unknown artists a platform but allows its starring coach-and-fours one, as well. On primetime TV, they can expand their careers by flaunting family-friendly personalities and premiering new music. Before "The Voice, " for example, longtime coach Shelton had made after hit on the country music charts with No. 1 anthems like "Austin, " "Some Beach" and "All About Tonight." But since his first stint on the show in 2011, his albums have gained mainstream appeal, with "Red River Blue" and "Bringing Back the Sunshine" both landing at No. 1 on the Billboard 200, at phases surpassing the likes of Adele's "2 1. "
With all of its addictive goodness, you'd believe the artists emerging from "The Voice" would also gain some momentum in the music business. However, the popularity of the indicate and its celebrity mentors doesn't necessarily trickle down to the artists the network highlightings for months on end. In truth, the show's 12 wins have produced only five original Top 40 ballads and earned one Grammy nomination from 2011 to now. And most of the winners' singles that ranked on the Hot 100 were either "Voice" performances or original victory ballads. Cassadee Pope and Danielle Bradbery are the only artists whose post-"Voice" singles have charted on the list.
Unlike the coaches whose fame continues to flourish, it seems many "Voice" wins fare worse in the great fields of the fair-weather music industry. The days of Kelly Clarkson and Carrie Underwood — who, after being crowned the champions of "American Idol" in 2002 and 2005, respectively, went on to earn a combined 10 Grammy Awards — are run. Today, "The Voice" might do everything in its power to make sure the viewers who vote are captivated by the show's talent in-season. But once those artists are thrust into the music world, why do we rarely hear about them post-show?
We do hear about some winners, like Jordan Smith, whose success was personally fostered by executive "Voice" producer Mark Burnett and his wife, Roma Downey. After flawlessly singing Sia's "Chandelier" to an incredulous row of coaches on the reveal, he went on to nab three Top 40 hits and three No. 1s on the Hot Christian Songs chart. His first album, "Something Beautiful, " was a critical and commercial success story as it debuted at No. 2 on the Billboard chart in March 2016, right behind "Voice" coach Gwen Stefani's "What the Truth Feels Like." Smith sold 54,000 divisions in the album's first week, building him the highest-ranking winner of any singing competition series in the last six years. Nine months later, his vacation album, "'Tis the Season, " peaked at No. 11. He has been touring nationwide ever since.
And then there's Cassadee Pope, who signed to Big Machine after her win. ( A source close to the company confirmed to HuffPost that Pope and the label decided to "mutually" part routes this year .) Now in the country domain, the former pop-punk singer has described comparings to alternative vocalists like Avril Lavigne with her radio-primed voice. The season three champ has rendered four Top 40 hittings, two of those — "Over You" and "Stupid Boy" — being "Voice" performances. Her 2013 reach "Wasting All These Tears" landed at No. 37 and has been played more than 19 million times on Spotify. Her debut solo country record, "Frame by Frame, " also scored a No. 9 placement on the Billboard 200 and sold 43,000 transcripts in its first week. Only this year, Pope was nominated for a Grammy for best country duo/ group performance for her song with Chris Young, "Think of You."
When asked who he guesses genuinely represents a "Voice" success story, Daly cited the 28 -year-old Florida native. "Cassadee was like a rocker chick in an all-boy band[ Hey Monday ], almost like Gwen in No Doubt, and she went on Team Blake and now I've insured her on red carpets and in Nashville, " he said.
Another notable mention is season four win Danielle Bradbery, who, although not a mainstream darling, has achieved success in the country music realm. The Houston native was 16 when she won the demonstrate and went on to release her self-titled debut album simply five months later. Like Pope, Bradbery signed to Big Machine. "We knew she had a chance, and we definitely wanted her if she was going to win, " a Big Machine representative told HuffPost. "That was at the height, when media was just like,' The Voice, The Voice, The Voice! '"
"They knew exactly what we needed to do as soon as I was off' The Voice, ' and so they flew me to Nashville and got an album cook, " Bradbery told HuffPost of her experience with her management squad. "Everything was really fast, but I knew they knew what they were doing … they had a plan. They got me on the' Today' show right away, and are only big fans of getting the names and faces out there as much as possible and as fast as possible."
Bradbery's 2013 single "The Heart of Dixie" peaked at No. 58 on the Hot 100 and performed decently on the Country chart. She toured with Brad Paisley and went on to produce an anthem for the promotional campaign of the 2014 Winter Olympics in Sochi with "My Day." Bradbery pushed forward with the release of her sophomore album, "I Don't Believe We've Met, " on Dec. 1, and it's currently No. 41 on the Billboard 200. Her lead single "Sway, " which features more pop-inspired undertones, was released in June and peaked at No. 19 on the Country Digital Songs Sales chart.
"If I'm being honest, I didn't know much about the whole other side of the music industry that you have to create for yourself and your squads … management, label, booking agents, everything along those lines, " she said. "It was definitely a learning experience every step of the way."
As it still is for season 12 winner Chris Blue. Instead of rushing forward with his debut album, the R& B vocalist from Knoxville, Tennessee, is working diligently with his former coach-and-four and now manager, Alicia Keys. "I watch Alicia and how she works, and she goes nonstop, " Blue told HuffPost. "After the display and putting in long hours every day, I realized,' Hey, this has to continue. This is now my lifestyle. You have to work hard in this business.'"
Daly and Morrissey concur. They tell "The Voice" is more of a boot camp than a superstar generator, so if people want to make it in the cutthroat entertainment industry, they're expected to put their blood, sweat and tears into their own development. Winning, they insist, is hard work.
In fact, the producers never wanted to imitation "Idol, " even if it "blazed a path" for them in the TV landscape, Daly told. "We didn't really create the display to create a celebrity musician or induce people rich and famous. That was never genuinely the goal of the show. We are proud to say that so many of the artists who have been on' The Voice' in any capacity have quitted their sandwich-making employment creation and are doing well in music. And at the end of the day that's winning, to us."
But not every artist who's deemed "The Voice" victory. For every Christian vocalist like Smith or country fave like Pope and Bradbery, you have a handful of "winners" who enjoy less of the sensation of a post-"Voice" career.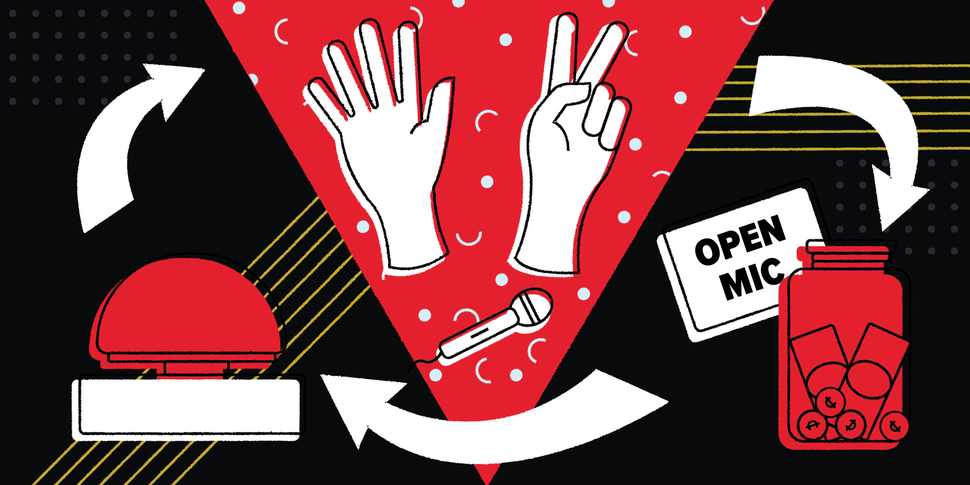 Take, for example, season one runner-up Dia Frampton, who found some success in the early aughts alongside her sister in the indie-rock band Meg& Dia. During her period on "The Voice, " she said, the demonstrate, like many other reality programs, attempted to shape and mold its contestants' narratives to attract spectators , not inevitably lifelong fans.
"I was introduced as the children's book author, which was something I very lightly touched upon when we were doing interviews — that I liked writing children's books, I liked blogging and writing tales. But that was definitely not the highlighting in my own mind, " Frampton explained. "I felt like I said,' I love yoga, ' and then it became the highlighting, even though that's just a fun thing I do on Saturday mornings. That was interesting, to kind of have that narrative been selected for me."
Frampton didn't assure herself as a children's volume writer. Nor did she suppose she'd make it that far on the prove. Her "sole intention" behind appearing on "The Voice" was to slip in Meg& Dia tales in hopes of get the duo back on their feet after they expended all their savings on their 2011 album, "Cocoon."
"In the moment, we had been fallen from our label, we didn't have a publicist, we didn't have money, and I supposed,' This is our publicity, possibly, '" she told. "But the band was never mentioned. I mean, I mentioned it, but it was never put on the show." After Frampton finished second, she was picked up by Universal Republic to kick off a solo career. All the while, her sister Meg was left wondering what could've been.
"Honestly, there was aftermath to that decision for years, " Dia told. "I think that last year was the first year I felt normal again with my sister, and that's been a lot of work on our proportion … I still feel like I abandoned her in a way, and I struggle to deal with that in trying to be successful. I feel like sometimes I wish to not be successful so that I don't do well and don't abandon her again."
Following her season's wrap, Dia and her new team whipped together an album in a few months, which she told was pushed on her by the label. "I felt like the record was rushed to be put under, " she told of 2011's "Red." "I was so excited to work with so many different producers that I think I should've focused on working with one person who I really loved because the album kind of objective up being a crazy plethora of ballads in all different genres."
Despite that, she insists her time on "The Voice" was a learning experience that led her to open for her coach Shelton and go on tour with James Blunt in China. According to Dia, she supposed she'd determined her stride when "Red" ran double-platinum in parts of Southeast Asia, but shortly after a year of celebrity, she was back to the life of a struggling artist. Now she can't even go out on tour because she fails to sell enough tickets or build enough fund to promote her new album, "Bruises." She's currently working at a health food store, attaining minimum wage, while writing ballads for other artists.
"I look back at my period , not so much on' The Voice' but post-'Voice, ' because I felt like that was such a spike in my career and life … It felt like I was doing everything right and I was going to be OK and I was bearing on what I think was success, and then everything just various kinds of falls down, " she told, getting emotional. "That's one thing you have to be prepared for as an artist. You have your ups and you have your downs, and your ups feel so amazing and your downs feel so difficult. And I feel like I am in a little bit of a down right now. I feel like I've been throwing spaghetti at the wall for so long trying to attain something made, only kind of helping other artists get their voice out when I feel like mine is kind of running deeper and deeper into a hole."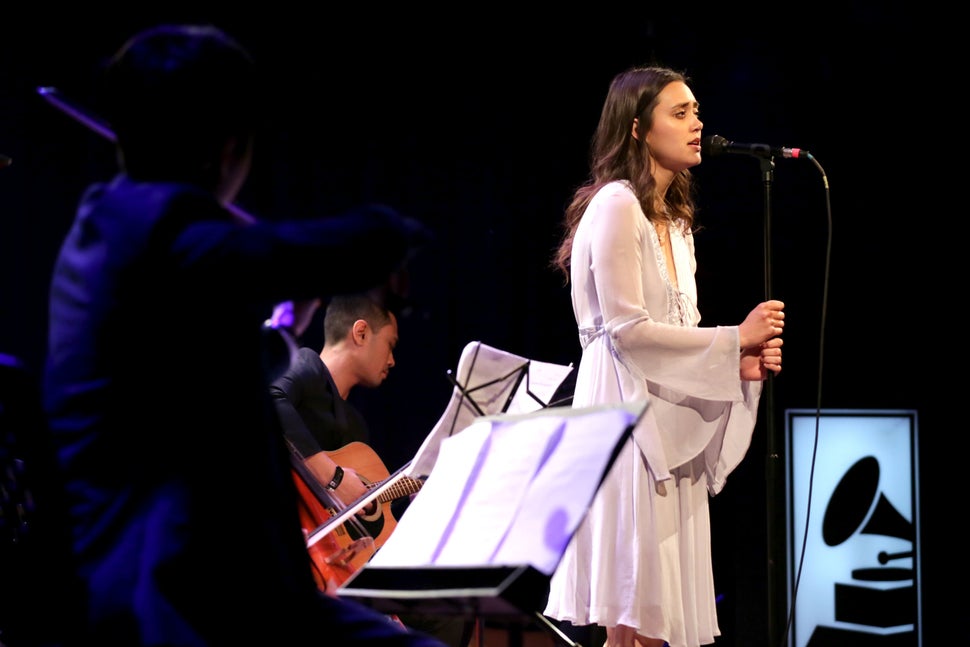 There's no sure way to ascertain why some artists rise after "The Voice" while others fall flat, but it seems a lot has to do with who's in a contestant's corner when they are alumnu from the show. For example, if talent isn't thoroughly supported by Universal Music Group after a season ends, albums can go unproduced, unpromoted and unsold. Morrissey has pointed out that, at its discretion, the pop-focused Republic Records chooses how many people it wants to pick up once the finale air. Sometimes it partners with other labels, like Big Machine, if it thinks it's not the best fit for a specific artist.
" Pretty much all the winners are picked up, " Morrissey said. "There is choice amongst the label what they do with them, but we, as a television present, once they won, we're not inevitably personally involved in their careers. We do everything in our power to prop them up, as we are capable of, but that's when it flips over to, truly, the music business."
"When the baton is passed post-'Voice, ' there's some problems, " Levine told Howard Stern in 2015, suggesting that the label "fucks it up" because "no one knows what they're doing." He continued, "People take over after we do this great undertaking of constructing these people up on the depict. There's some real issues there."
Season eight winner Sawyer Fredericks had an inconvenient experience shortly after being crowned "The Voice" in 2015. The now 18 -year-old said he fell Republic after his first album, "The Good Storm, " was released, over discrepancies about his songwriting process. "It was kind of a reciprocal decision, " Fredericks told HuffPost, explaining that the label had him co-writing the record even though he want to get pen his own lyrics. "I think it definitely changed my intent for a lot of songs."
For his sophomore album, "Hide Your Ghost, " the now independent singer-songwriter — who lives on a farm with his family in upstate New York — wants to take back control of his sound.
"I wanted the freedom as full producer. Basically, whatever I tell happens with the album, and I have the final word for everything … truly giving what I entail in my original run, " he explained.
Fredericks is not the only "Voice" winner to go independent. After the label didn't fully support his album "Come Through for You, " season one's Javier Colon voluntarily moved on from Republic. Despite having catchy, potential makes like "Stand Up"( featuring Levine and co-written by Pharrell WIlliams ), Colon's music never got its due.
"I ran in with high hopes, as I believe everyone did, " Colon told Buddy TV in 2012. "But when you pour your heart and soul into a new album that you think is really great, and your label who is supposed to support, market and promote your music does neither, it's really hard not to be upset."
Season 11 's Alisan Porter decided to portion routes with Republic, too. The former infant starring( "Curly Sue, " "Parenthood" ), now 36, initially took to Twitter to share the news that she was going independent.
"It simply wasn't the right fit for me, " she told People earlier this year. "I have a really clear vision of who I am, and it might not be the most cookie-cutter commercial radio[ vision ]… I would much instead is correct to say to myself than to do something that didn't feel right for me."
Same runs for season five winner Tessanne Chin. Her debut album with Republic, "Count on My Love, " sold only 7,000 copies in its first week due to what she deems a lack of promotion. Now the 32 -year-old Jamaican reggae-R& B vocalist is signed to the Justice League Music Group. She's been performing frequently enough, but hasn't seen the kind of success Pope and Bradbery have.
See also: winners Jermaine Paul, Josh Kaufman, Craig Wayne Boyd and Sundance Head, who have yet to release albums with Republic Records, and perhaps never will.
So, what dedicates? As more and more singing rivalry "winners" become "losers, " who's at fault? And is there anything that can revive the once-sensational reality reveal dream?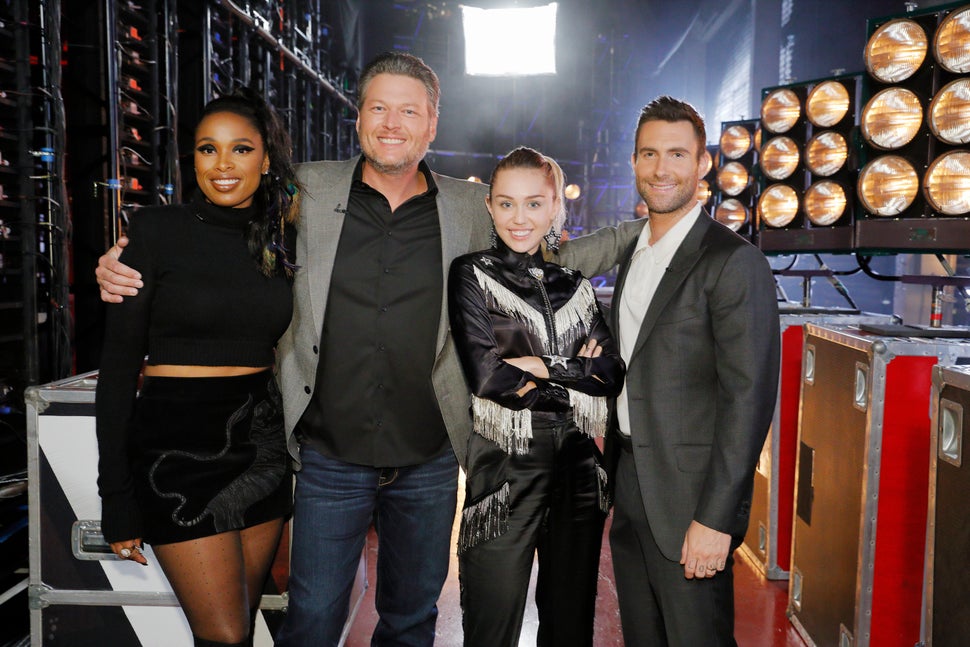 "You can't blame a record company or management because, I suppose, in today's day and age, you can' succeed' and actually take off without it because of appropriate tools that are available to you independently, " Daly said. "A hit song is a hit song is a hit song, and I don't care who sings it. You can ask Charlie Puth or Meghan Trainor; Fall Out Boy did this back in the day without any help from radio. If you have a make song, it's going to happen for you. It's only a matter of time."
According to a Big Machine rep, it's sometimes difficult to marketplace "Voice" talent after the depict, in part due to their network association. Because "The Voice" is on NBC, other companies, like CBS or ABC, won't feature the show's artists. "The networks are so competitive with one another that you need not only a label behind you,[ but] you need to make sure the network is behind you and going to support you beyond you just being on their demonstrate, " the rep told. "If you're stuck to merely being able to do the' Today' depict or' Access Hollywood' or another NBC platform, it's limiting."
Morrissey tells, record deal or not, "The Voice" tries to highlight former contestants whenever it can. Just this week, Alisan Porter was able to promote her Las Vegas show, "The Voice: Neon Dreams, " which is set to give artists, including Chris Mann( season two ), Mary Sarah( season 10 ), Matthew Schuler( season five) and Matt McAndrew( season seven ), a new platform, boosting their profiles once more. "The Voice" also recently highlighted past contestants' journeys on the web-exclusive series "After The Voice."
"We do try to keep tabs on them. We do invite them back and have them perform on the demonstrate when they're ready and they have music. To the best of our capabilities we push all of their work on all our socials. We try to do what we can, " Morrissey said. "It is what it is. We try our best."
Fredericks, for one, confirmed that "The Voice" producers have kept tabs on him and his career. "I don't think it's totally like I'm on my own. They've helped out quite a bit, and they've offered me to do stuff with the demonstrate, " he told. "It's really fun to go back; it's like a whole family. And it's still running! This display, like everything, is just go, run, go."
The coaches are also a big part of the equation. Bradbery's former mentor, Shelton, who she called "very genuine, " pays attention to the music she's releasing. He congratulated her on a recent single, which Bradbery said he does as often as he can. "He definitely keeps everybody that's been on his squad under his wing, which I think is really amazing about him. What you consider on Tv of Blake is exactly what you'll get. He's not fake."
The same could be said about most of the coaches who attempt to stay in contact with their contestants after "The Voice, " Morrissey said. Levine has signed former artists to his record label, 222, while Keys continues to work and write with Blue.
"Coaches go to a lot of lengths to help people keep growing far more than the public ensures. We merely don't truly have enough time or style on our present to illustrate that, " Morrissey said. "I'm just thinking about Christina[ Aguilera] and Alisan Porter — they're still very close and work together. Miley[ Cyrus ], famously, my God, she maintains in touch with everybody, is texting constantly."
"It's more than merely a season to them or demonstrate or simply a few moments in time, but they actually take on the artists as their own and genuinely care about these people, " Blue told HuffPost.
However, it's not just the win artists who take their shot in the ruthless world of music post-"Voice." Throughout every season of the show, hundreds of contestants rotate in and out of the spotlight. Another famous reality show contestant is proof you don't "re going to have to" win to win : Jennifer Hudson. She is currently a coach on "The Voice, " but she placed seventh in the 2004 season of "American Idol." She's since won a Grammy for her album "Jennifer Hudson, " and Oscar, Golden Globe, British Academy Film and Screen Actors Guild awards for her role as Effie White in 2006 's "Dreamgirls." Perhaps, with her experience, she can help guide her three removed live-show contestants, Davon Fleming, Shi'Ann Jones and Noah Mac, to mainstream success without a crown.
"When she's looking at them and telling,' I've been you. I've been right where you are. I know how to do this. I know how you're feeling. I can help you navigate the water once we're successful.' I mean, how do you not take somebody up on that offer? That's valuable, " Daly said. "And having Kelly[ Clarkson] on next season, too, is likely to be the same thing."
In Clarkson's mind, constructing your style to the top of the music charts after appearing on a singing competition depict has a lot to do with perseverance. But, of course, luck plays a role, too.
"The question is always,' Why does this one make it and why didn't this one? ' And it's hard to tell you that because I think if we knew the answer we'd bottle it up and sell it so everybody could make it, " Clarkson told HuffPost. "Jennifer Hudson and I had this talk when I worked with her recently. We were both like,' You know, it's actually not even winning.' Like she's the best example of that. It's taking that possibility, attaining something of it and being OK with the fact that it might not be exactly what you thought it was going to be."
We've seen that sort of attitude with "Voice" contestants like RaeLynn, who, at 23, is now one of the most sought-after songwriters in Nashville after being eliminated in the quarterfinals of season two. Her debut album, "Wildhorse, " hit No. 1 on Billboard's Country Albums Chart and landed within the Top 10 on the All-Genre Album Marketings Chart in 2017. This success, though, came after she left Big Machine and joined forces with Warner Music Nashville, which helped her sink into who she wanted to be as an artist. Under its guidance, she wrote "Love Triangle, " which garnered her a whole lot of attention for its raw and honest lyrics about being a child of divorce.
"Within a week, I had so many other writers who wanted to write with me because of that sung, " RaeLynn told Billboard. "It goes to show a great song is what can change a lot for you, and that's what that song did for me."
RaeLynn credited Nashville as a pivotal environment. This might explain why a select few wins have prospered when they focused on Music City.
"Everybody knows everybody, and when they find out there's a new artist that's great, everybody is going to support them, " she told. "They don't simply subsistence artists who've already attained it. They want to support new artists, and I think that's so special."
And it seems country music listeners want to support emerging artists, as well. A source close to "The Voice" told HuffPost that voting during the display typically takes off in local markets when there's a particularly moving performance. For instance, when Sundance Head advanced in the rivalry, "The Voice" insured a huge spike in voters from Texas.
"A lot of people who haven't won the reveal[ and are successful] are just people from Team Blake … He's from that world and they take care of their own , no doubt about it, " Daly said, mentioning acts like RaeLynn, the Swon Brothers and Gwen Sebastian, who toured with Shelton and wrote three ballads on Miranda Lambert's latest critically acclaimed album, "The Weight of These Wings."
Ultimately, Clarkson believes no singing competition win should ever feel like they're automatically about to become a hotshot with a dozen No. 1s. "That's a level of entitlement that's going to end up not really working out well, " she advised.
"TV is so powerful, right? Use that platform and use that stage to really showcase what you have, and then use that opportunity to meet as many people as you can meet. That's all we can really do because there's no rhyme or reason to why some of us make it and some of us don't. We all work hard. But some of it is the aligning of the stars."
Even with the ups and downs, most if not all of the contestants HuffPost spoke to had nothing but fond memories from their time on "The Voice, " and credited the indicate for dedicating them a place to shine.
"I loved it as a learning experience, and I'm happy I did it, " Fredericks told. Bradbery and Blue conveyed similar sentiments. "If it wasn't for' The Voice, ' I'd be home doing regular stuff, so it was probably the biggest high moment of my whole entire life, " Bradbery said. "It's been amazing."
"'The Voice' is a really great concept, " Frampton told. "At first, I honestly guessed,' OK, this has to be rigged. Somebody has to tell the coach-and-fours to turn around for certain people.' But going through the prove and find the process, I truly believe that it is very genuine."
Despite the inconsistent track record, the hope for post-show success persists. "The Voice" is expected to continue running two cycles a year until ratings dip( which likely won't happen anytime soon ). Daly used to say because there's so much content out there, in order to remain relevant you have to be on top of your game. "There's very little appointment viewing, " he told. "If you go away too long, you run the risk of just like falling into oblivion. There's a successful Mark Burnett rivalry reality program [' Survivor'] that's been on twice a year on CBS for 35 seasons, and it runs! "
Daly and Morrissey also know their show is entertaining a robust audience and fills that feel-good void on TV. Because when it comes down to it, the winners of "The Voice" are the network, the coaches and, undoubtedly, the devoted fans who get to see a produced version of the American Dream play out before them. They might not be tuning in to vote for album marketings or chart appearances, but they're glued to their seats in anticipation of each season's climax.
Win or lose, prevailing after "The Voice, " like any other talent display, is the luck of the draw. But who knows? With a younger, more pop-rock-inspired crop of season 13 finalists( including Brooke Simpson, 26, Chloe Kohanski, 23, and Addison Agen, 16 ), the future winner could fare better. There's still a country vocalist in the mix, though, ahead of next week's finale, 40 -year-old Red Marlow. Will a Tennessee crooner reign supreme once again? If we had to guess, we'd say yes.
Read more: www.huffingtonpost.com