U.S. slams Iran for arrests of Baha'i leaders 8 years ago
3 months, 29 days ago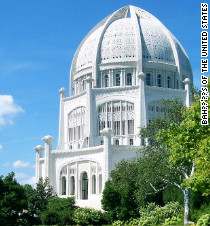 ( CNN) The United States condemned the 2008 arrests of Baha'i leaders in Iran Saturday and asked the Islamic Republic to free them.
Iran arrested Fariba Kamalabadi, Jamaloddin Khanjani, Afif Naeimi, Saeid Rezaie, Behrouz Tavakkoli, Vahid Tizfahm, and Mahvash Sabet. They were all convicted of espionage, insulting religion sanctities, and propaganda against the Islamic Republic. They were sentenced to 20 years in prison.
"We join the international community in condemning their continued imprisonment and calling upon the Islamic Republic of Iran to release them immediately, along with all other captives of conscience in Iran, " State Department spokesman John Kirby said in a statement issued on Saturday.
Friends
Ingenuity
We Love to Surf