How the American government slowly became a business | Jon Michaels
4 months, 22 days ago
Ronald Reagan didnt, and couldnt, kill the nanny state. But he did replace it with a commercial upstart a nanny firm, as it were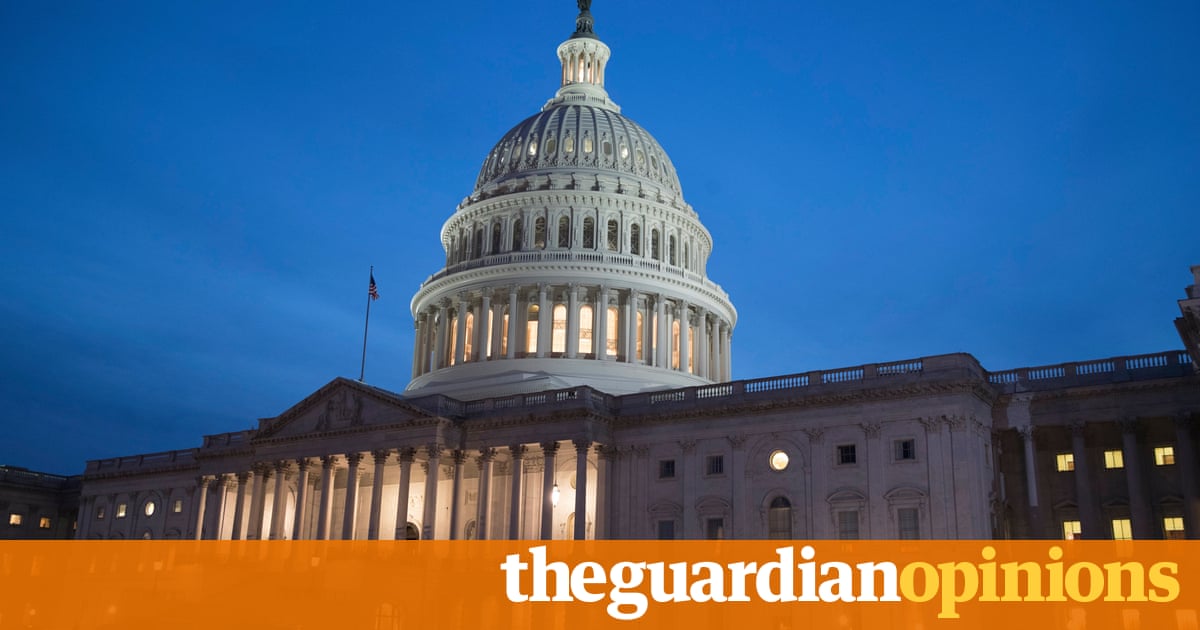 In the 1980 s, the end seemed nigh for supporters of the US welfare state. The pitchforks were out in force. Pundits, legislators, and newly politicized business and religious leaders joined Ronald Reagan in railing against the American version of what Margaret Thatcher derisively called the nanny state. But a funny thing happened on the way to the gallows. The mob get cold feet.
The torch and pitchfork crowd realise they actually, really liked government programs- at the least the ones that benefited them immediately. They liked their pensions, taxation credits, healthcare, subsidies, licenses, and housing and education loans. They liked their clean air and water. They liked their safe workplaces. And they liked the fact that they could trust the food, medications, consumer products, and financial services and instruments they purchased. What they truly detested, they decided, was the government itself- its people, its procedures, and its institutional and organizational architecture.
And so, over the past 30 -odd years, elected officials across the political spectrum have acted accordingly, simultaneously pandering and deceiving the American populace by disassociating government goods and services from the governmental forces, at least as it has been traditionally conceived and staffed. Though these efforts have been framed, quite pointedly, in terms of lessening the size, reach, and power of government, what's really happening is that the government is being transformed.
There is no denying that the country today is bigger and more potent than ever before. It just happens to look most varied- a consequence of it being privatized, marketized, and generally reconfigured along decidedly businesslike lines. In short, Reagan didn't, and couldn't, kill the nanny nation. But he did replace our old familiar nanny with a commercial upstart- a nanny firm, as it were.
Consider just some of the ways the privatized, businesslike state comports itself today.
Private contractors now number in the millions. These contractors have taken leading roles in fighting our wars in Afghanistan and Iraq. They operate prisons and immigration detention facilities. They facilitate domestic monitoring and counterterrorism operations. They draft major rules, shape energy, transportation, health care and environmental policy and render public benefits decisions. In addition, they also collect taxes and monitor and enforce regulatory compliance across the vast administrative expanse.
The stated justification for such privatization is, very often, that contractors are more efficient than their government equivalents- driven, we're told, by market competition to provide higher-quality and lower-cost services.
At the same time, government agencies are privatizing from within, radically overhauling their in-house employment practises to better match what we generally find in the private sector. Among other things, hundreds of thousands of tenured civil servants have been reclassified as at-will employees, subject to summary termination just as they would be unless they are working for McDonald's.
The Trump administration is pushing further still, promising to strip the rest of the career federal workforce of its legal protections. The stated justification for this overhaul- this marketization of the bureaucracy- is substantially the same: to make government workers internalize the pressures, demands, and incentives of the competitive private labor market.
Government contracting and marketizing the bureaucracy represent the biggest, most consequential manifestations of the contemporary business like government movement. But those seeking to remake the country have experimented further.
They've created an array of intra-governmental venture capital and IT firms; transformed essential bureaucratic offices into for-profit revenue centers; converted our storied space program into something akin to a galactic Uber; established charitable trusts, permitting wealthy individuals and powerful corporations to finance and effectively direct country programs and initiatives; and made VIP prisons, posh accommodations for those able and willing to pay a hefty cost to buy their way out of gen pop.
This is, for better or worse, the moment we find ourselves in. Americans are( grudging) fanatics of government goods and services, still deeply allergic to government instruments and instrumentalities, and still very much captivated by the lures of the market.
But the country cannot be separated from its people, practices, and infrastructure without doing considerable violence to our constitutional order. For it is these very( and very distinctive) people, practices, and infrastructure- and the interplay among them- that legitimate the nation and validate nation exercisings of monarch, coercive, and moral force.
And it is these distinctive performers, procedures, and organizations that infuse liberal democratic governance with the necessary admixture of normative politics, civic engagement, professional expertise, financial disinterest, and fidelity to the rule of law.
A state shorn of these constitutive people, practises, and infrastructure is perhaps better described as proportion gated community, component corporate conglomerate.
To be sure, gated communities and corporate conglomerates have their charms. And so does businesslike government. It promises to be faster, more innovative, cheaper, and more "customer" friendly- and that no doubt voices appealing to any number of us who have endured long lines at the DMV or who have otherwise experienced wasteful, sclerotic, or simply apathetic government.
But even assuming that those promises can be kept( a big if ), there is good reason not to embrace privatized, commercialized government.
Friends
Ingenuity
We Love to Surf