'I'm here because of Fidel': Cubans collect to pay last respects to Castro
3 months, 30 days ago
From old comrades to musicians and doctors, thousands turned out to commemorate the revolutionary leader who transformed their country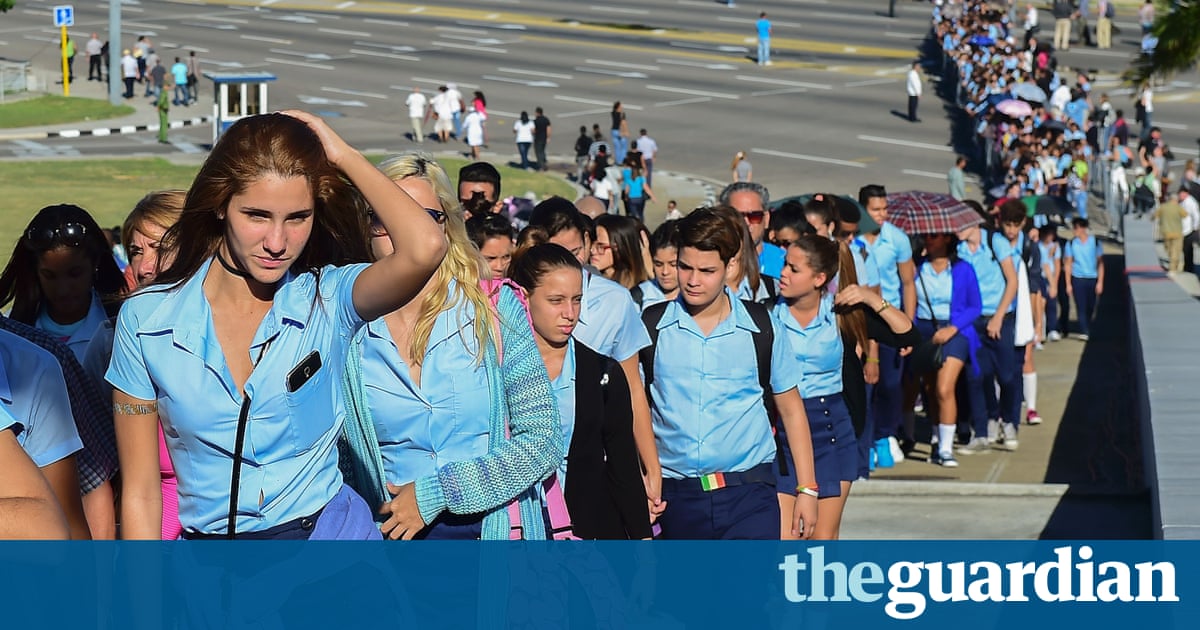 Elderly revolutionaries joined young doctors, famous musicians, government workers and former guerrilla fighters in Havanas Plaza de la Revolucin as thousands lined up to pay their last respects to Fidel Castro.
Some carried flags. A few had flowers. All came with memories of the guerrilla leader who deposed a totalitarianism, resisted a US-led invasion, faced down a nuclear superpower and dominated the islands political life for half a century.
At the start of the official ceremonies, Orlando Gmez had come with his wife to bid farewell to his old comrade in arms. Waiting in the hot sunshine to sign the condolence book, he recalled the first time he had gone into combat with Castro in March 1958.
Read more: www.theguardian.com
Friends
Ingenuity
We Love to Surf