US military struggling to stop suicide epidemic among war veterans
5 months, 12 days ago
Special report: Last year, more active-duty soldiers killed themselves than died in combat. And after a decade of deployments to war zones, the Pentagon is bracing for things to get much worse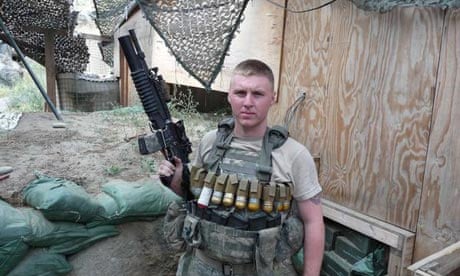 Libby Busbee is pretty sure that her son William never sat through or read Shakespeare's Macbeth, even though he behaved as though he had. Soon after he got back from his final tour of Afghanistan, he began scratching his hands over and over and constantly rinsing them under the tap.
"Mom, it won't wash off, " he said.
"What are you talking about? " she replied.
"The blood. It won't come off."
On 20 March last year, the soldier's striving for self-cleanliness came to a sudden objective. That night he locked himself in his vehicle and, with his mother and two sisters screaming just a few feet away and with Swat policemen encircling the vehicle, he shot himself in the head.
At the age of 23, William Busbee had joined a gruesome statistic. In 2012, for the first time in at least a generation, the number of active-duty soldiers who killed themselves, 177, outstripped the 176 who were killed while in the war zone. To set that another way, more of America's serving soldiers succumbed at their own hands than in pursuit of the enemy.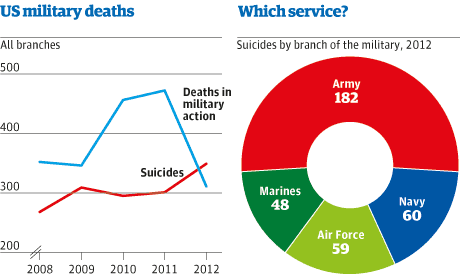 Friends
Ingenuity
We Love to Surf