The return of Memphis: how the 80 s design staple detected a new audience
5 months, 5 days ago
Once derided, the design style that specialized in squiggles and DayGlo colorings is the subject of a new series of exhibitions shedding light on a loved, loathed and often misunderstood movement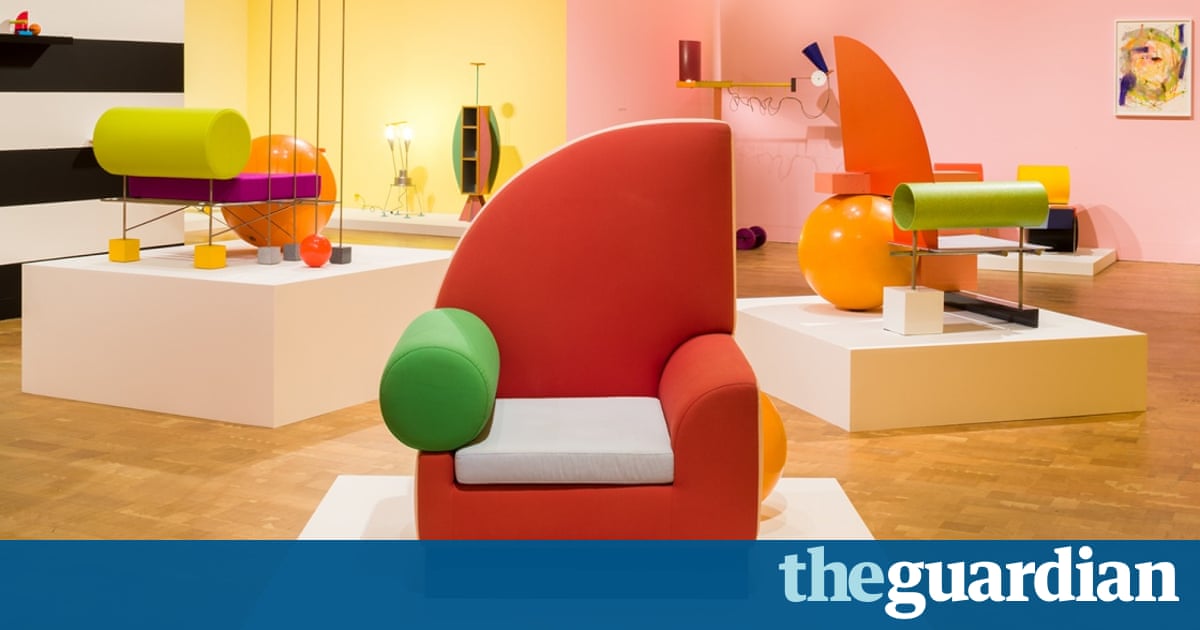 The Memphis Groups design style is unmistakable. The output of the short-lived, divisive design collective, which debuted at the Milan furniture fair in 1981 and shut shop six years later, personified the garish appeal of the decade that style forgot. Their furniture was colorful, kitschy and overstated. They stacked slanted rows of cheap plastic laminates and called it a bookshelf. The group led by founder Ettore Sottsass decided that geometric shapes attained great table legs, and that black-and-white stripes altogether worked with lemon-yellow circles.
Over the course of the 80 s, the signature clash of busy patterns and synthetic materials imbued every aspect of popular culture. From a young Karl Lagerfelds chic Monaco apartment to pale imitations in the form of screen-printed Esprit sweatshirts and MTV graphics Memphis was unavoidable. Back to the Future IIs vision of the millennium development goals was directly influenced by the group and their designs served as the inspiration for the Max diner from Saved By the Bell.
The Met Breuers new exhibition Ettore Sottsass: Design Radical cuts through the glare of 80 s DayGlo to focus on Memphis, the philosophy. It charts the movements origins through its founders 60 -year career, presenting Memphis not as a passing fad, but the culmination of one mans decades-long mission of creating a more spiritual approach to design. The Memphis Groups main goal was to create objects that appealed to you on an emotional level, says the Met Breuer curator Christian Larsen.
Read more: www.theguardian.com
Friends
Ingenuity
We Love to Surf