Fingerprints in Berlin truck match those of suspect Anis Amri
6 months, 9 days ago
Interior minister says publishes and other proof make it highly probable Tunisian man carried out Christmas market attack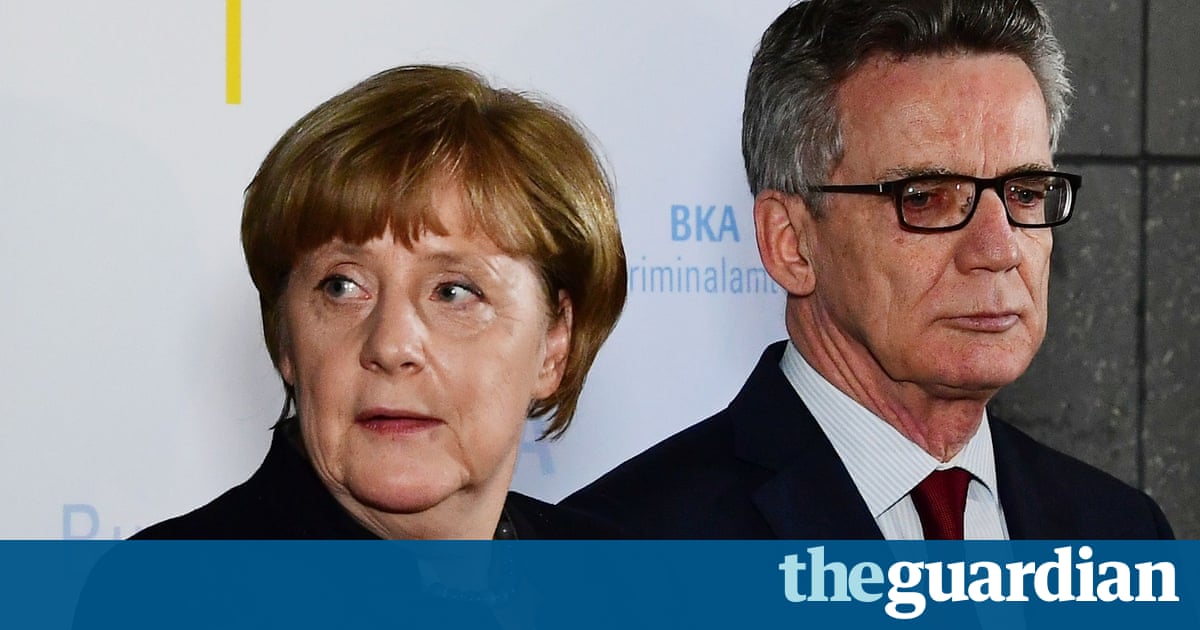 Fingerprints found inside the cabin of the truck that ploughed into a Berlin Christmas market match those of the fugitive suspect Anis Amri, Germanys federal prosecutors office confirmed on Thursday night.
Spokeswoman Frauke Khler said that fingerprints of the Tunisian, who turned 24 on Thursday, had been discovered on the outside of the Polish-registered articulated truck, as well as the drivers door and the vertical support ray in the vehicles window area.
Speaking at a joint press conference with the German chancellor, Angela Merkel, the home minister, Thomas de Maizire, said that the fingerprints and other evidence made it highly probable that the Tunisian suspect was the perpetrator of Mondays terror attack.
Merkel told the press conference that she hoped the suspect would be caught soon and that "shes been" heartened by the public reaction to the tragedy: In the last few days I have been very proud of how level-headed the reaction of the majority of people to this situation has been.
The findings came as Amris brother said he could not believe that his sibling would have carried out the cruelty. There was no sign he had been radicalised. Im sure he cant have done this, thats not why he emigrated. May God reveal the truth, Abdelkader Amri told a reporter from Agence France-Presse outside his home in the town of Oueslatia, about 30 miles( 50 km) from Kairouan in eastern Tunisia.
If my brother is behind the attack, I say to him: You shame us, Abdelkader Amri said.
The suspect, meanwhile, remained on the run, with German police left empty-handed after a day of raids around the country. In Berlins Moabit district, a commando division deployed flash grenades to storm a Salafist meeting point that had been frequented by Amri but left without making arrests.
Read more: www.theguardian.com
Friends
Ingenuity
We Love to Surf